Social responsibility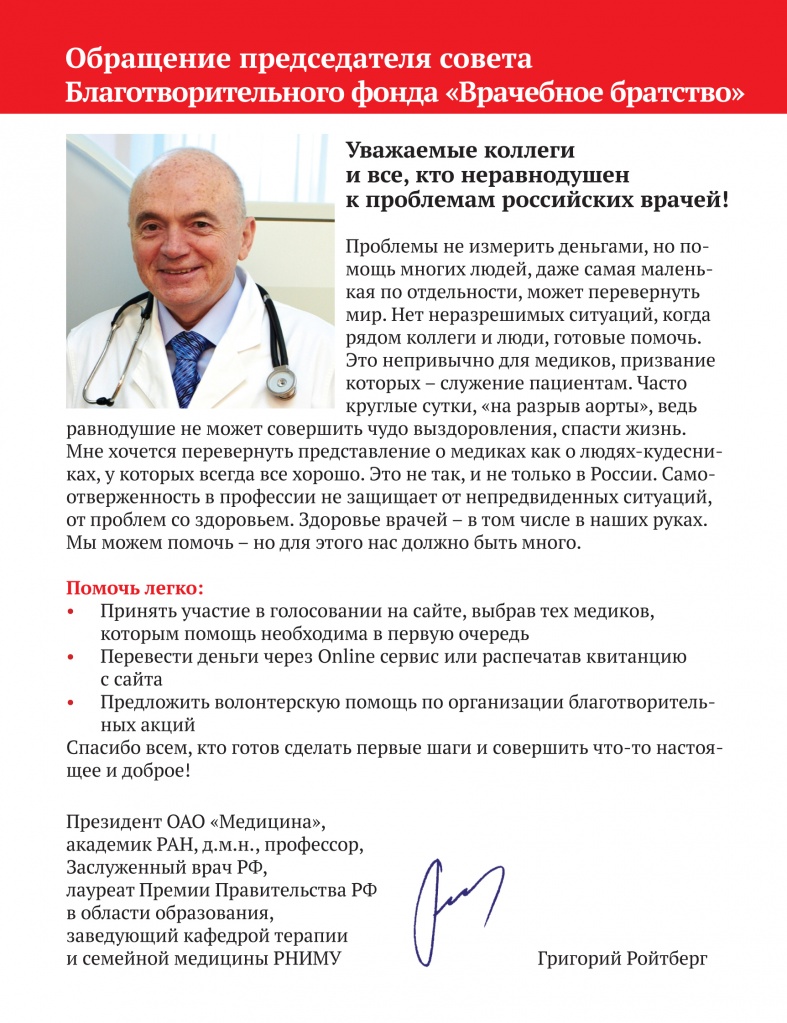 Social responsibility of a citizen
This story is about the ability to be grateful, responsible to society, benefactors, colleagues, to oneself. About a wonderful woman, a worthy representative of one of the most important professions. The Medical Brotherhood Foundation was created to help just such doctors.
A nurse-anesthetist of the resuscitation and intensive care group of the ambulance team (the very name of the chosen profession is deeply respected) from Rostov-on-Don had a misfortune - they set fire to the house. Everything burned down - housing, property, documents. Only credit obligations to the bank remained intact. By the decision of the Council of the Fund, in December 2014 Elena was provided charitable assistance in the amount of 100,000 rubles.
Since then, donations have been regularly received by the "Medical Brotherhood" - 500 rubles each. It seems that it is a little. But in the difficult economic situation in our country for a nurse, whose misfortune has not yet passed, it is money.
Elena's case is an example of mutual assistance of medical workers in a difficult life situation.
The funds received will help Elena's colleagues to survive the hardships and stay in the profession. An example of how the idea of ​​the founder of the fund, academician G.E. Roitberg, about transforming "small good deeds into a powerful stream of help" is being implemented.