Medical tourism
JSC "Medicina" (clinic of academician Roytberg) - a multidisciplinary medical center, including a polyclinic, a hospital, a round-the-clock ambulance.
The first clinic in Russia accredited according to international standards JCI (Joint Commission International).
Certification of Roszdravnadzor according to the system "Quality and safety of medical activity". Examinations and treatment are carried out in full compliance with Russian and international medical standards.
The effectiveness of treatment is ensured by the principle of succession - the curator coordinates the treatment prescribed by other specialists, and also takes part in the treatment of patients in the hospital.
THE ALGORITHM OF APPLYING TO A MEDICAL ORGANIZATION FOR A FOREIGN CITIZEN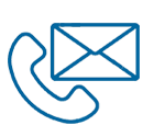 Application for treatment / Sending documents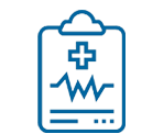 Evaluation of diagnostics and treatment


Preliminary program / Calculation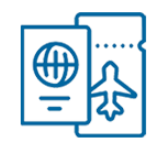 Assistance in arrival and obtaining a visa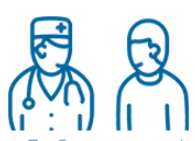 Arrival of a patient / Diagnosis and treatment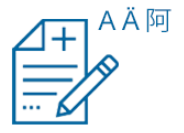 Issue of conclusions and recommendations in the patient`s lanuage
You can send documents and explanations to them in the application to the e-mail indicated below, or using the return application form.

The decision on the possibility of treatment is always made on an individual basis. Therefore, even if your condition is not listed above, you should contact our staff and find out if you can come.

On the basis of the received documents, the doctors draw up a detailed preliminary treatment plan. Appointment of consultations and procedures is possible in the shortest possible time, and at a date and time convenient for the patient. It is possible to conduct a telemedicine consultation before arriving at the clinic.

Taking into account the restrictions and prohibitions on the movement of citizens between states established for the period of the pandemic, the specialists of JSC "Medicina" (clinic of academician Roytberg) for patients in need of high-tech medical care, in the prescribed manner:

draw up an official invitation for treatment;
provide support in obtaining confirmation of entry into the Russian Federation.

When planning a visit to the the Russian Federation, current information on the epidemiological regime should be taken into account - information can be clarified on the Rospotrebnadzor website https://www.rospotrebnadzor.ru/about/info/news/.

To be admitted to a hospital, a patient is required to have a negative PCR test (not older than 72 hours at the time of hospitalization), and they also need to pass an express antigen test directly at the clinic of JSC "Medicina" (clinic of Academician Roytberg).

Upon discharge, the patient receives all medical documents in Russian (or with translation into another language upon request).
Benefits for Patients
Convenient location of the clinic in the center of Moscow (3 minutes walk from Mayakovskaya metro station)
Complete examination of the whole body in 1-2 days
Diagnostics and accurate diagnosis in the shortest possible time
Further dynamic monitoring of rehabilitation by the attending physician
Obtaining paid services using a discount system
All information on the disease for each patient is concentrated in one clinic.
JSC "Medicina" (clinic of Academician Roytberg) provides a full range of medical care:
Diagnostics.
Pediatrics.
Dentistry (prosthetics, implantology).
Polyclinic and operative gynecology.
Cardiology and cardiac surgery.
Neurology.
Otorhinolaryngology.
Ophthalmology and ophthalmic surgery.
Neurosurgery.
Urology, andrology and nephrology.
Endocrinology and dietetics.
Traumatology and orthopedics.
Neurorehabilitation.
Oncology (radionuclide diagnostics, radiation therapy, chemotherapy and surgical treatment).
Rehabilitation and restorative medicine.
Clinical examination and prevention.
Rehabilitation after COVID-19
Payment Methods
You can pay for medical services:
cash;
credit card;
payment through the web-site both before and after making an appointment
JSC "Medicina" (clinic of Academician Roytberg) cooperates with leading insurance companies. If you are their client, then you can receive medical services from us under the policy of voluntary medical insurance (VHI).
Get a consultation at JSC "Medicine" (clinic of Academician Roitberg) by contacting:
The address: 125047, Moscow, 2nd Tverskoy-Yamskoy pereulok, 10 (Mayakovskaya metro station)