Department of Urology
The Department of Urology of the clinic of JSC «Medicina» is engaged in the diagnosis and surgical treatment of pathologies of the genitourinary system. To make a diagnosis, specialists use advanced diagnostic techniques, modern professional equipment of the medical center. Endourological procedures and reconstructive operations in the department are performed both on an outpatient basis and in a hospital.
A urologist-surgeon deals with the treatment of many diseases, for example:
kidney stones;
prostate cancer;
urinary incontinence in women;
prostatitis in men;
strictures of the urethra;
erectile dysfunction;
age-related androgen deficiency;
violations of the fertilizing ability of sperm;
pediatric problems in the field of andrology.
At the reception, the specialist will conduct a thorough examination, collect anamnesis and prescribe the necessary tests and examination methods, as well as give treatment recommendations.
Doctors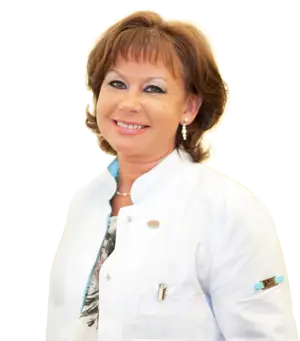 General practitioner
Experience 37 year
Board Certified General Practitioner (Highest Category), member of the Russian Scientific Medical Society of Internal Medicine
To make an appointment
Pricelist