Center of Ophthalmosurgery
The International Center for Ophthalmosurgery at JSC "Medicina" Clinic (Professor Roytberg Clinic) is represented by the following main areas:
cataract surgery
glaucoma surgery
surgery of retinal pathology
vitreo-retinal surgery for retinal detachment
laser vision correction
Methods of minimally invasive interventions in ophthalmic surgery:
Modern microinvasive methods, which are used in the clinic "Medicine", allow with minimal risk for the organ of vision to carry out surgical treatment and restore (or return) vision in the shortest possible time. And in case of chronic pathology, stop the progression of the disease, which leads to the stabilization of the process.
Phacoemulsification (cataract surgery) is the only effective method of treating this pathology, which in recent decades has been the "gold standard" in cataract surgery.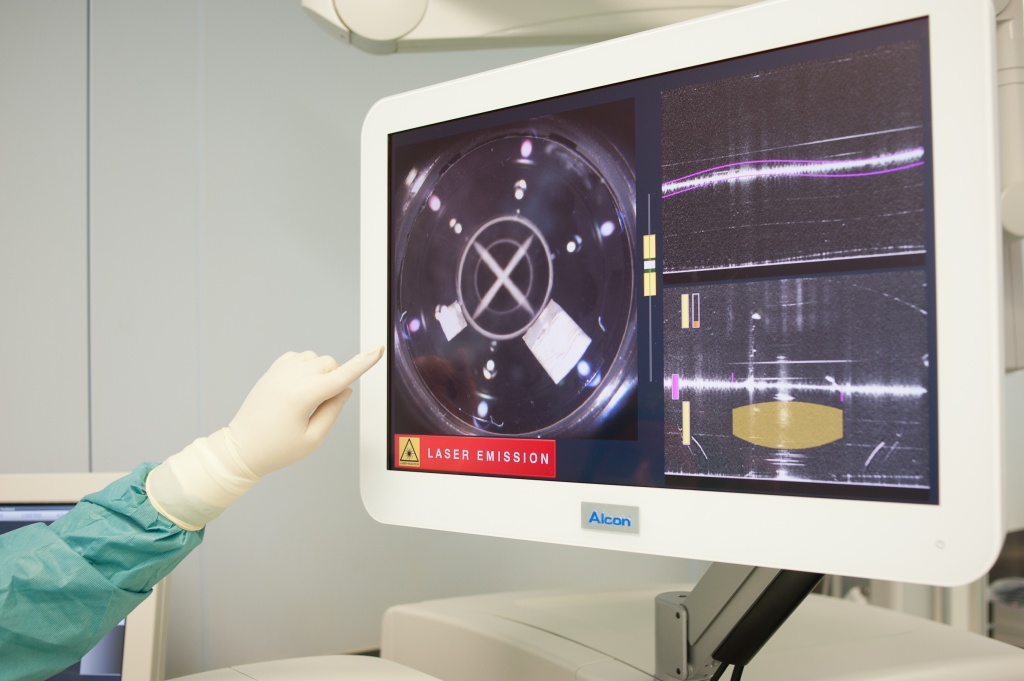 Benefits:
operations are performed through a micro-incision (2.0-2.2 mm)
sutureless surgery application
operations are performed on an outpatient basis
operations are performed under local anesthesia
possibility of using ultra-thin artificial lenses
the use of premium-class artificial lenses will save age-old patients from glasses and astigmatism.
minimal risk of infectious complications
use of artificial lenses only from leading manufacturers from America, Germany and Japan
operations are carried out using modern high-tech equipment