General Surgery
Specialists of the department of general surgery of the clinic «Medicina» are engaged in the diagnosis and treatment of pathologies of the abdominal organs, diseases of the subcutaneous tissue, skin, and hernias. The doctors of the center are highly qualified and are ready to carry out planned and urgent operations for patients of all ages.
The department of general surgery of the clinic successfully treats such diseases as:
cholecystitis;
cholelithiasis;
hernias of all types;
appendicitis, appendicular infiltration;
stomach ulcers, gastrointestinal bleeding, peritonitis;
intestinal obstruction;
boils, abscesses;
benign tumors of soft tissues, etc.
Operations are carried out on modern equipment using a full range of laboratory and diagnostic studies.
Most diseases respond to minimally invasive treatment under local pain reliever and do not require lengthy hospitalization. Complex operations are performed under general anesthesia. After such interventions, it is necessary to undergo a rehabilitation period under the supervision of a doctor.
Doctors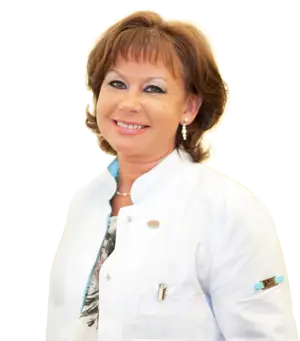 General practitioner
Experience 37 year
Board Certified General Practitioner (Highest Category), member of the Russian Scientific Medical Society of Internal Medicine
To make an appointment
Pricelist