Hyperbaric Oxygenation Therapy (HOT)
Hyperbaric oxygenation therapy (HOT) (from the Greek hyper = much, baros = heaviness, pressure, Latin оxygenium = oxygen) is a highly effective therapeutic method based on saturation of the organism with 100% oxygen under increased pressure (higher than atmospheric pressure).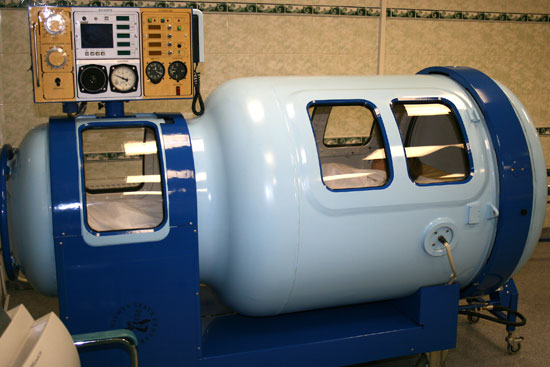 HOT is used to increase oxygen content in the organism's liquid media. This results in:
the saturation of all organs with oxygen, which makes it possible to fully meet our body's need for oxygen;
the production of antioxidants by our organism; these are substances which are responsible for the normal functioning of cells, organs and systems which can extend our lifespan.
the JSC «Medicine» (clinic of academician Roytberg) has two of the most recent pressure vessels manufactured at the Khrunichev State Space Scientific and Production Centre, world leader in the production of pressure chambers. .
Roman Rashidovich Karimov, a doctor qualified to the highest level in barotherapy), member of the Russian Association of Specialists in Hyperbaric Medicine and Equipment, will tell you about HOT.
These unique pressure vessels are equipped with systems for monitoring body and environment parameters in the pressure chamber. The patient's condition during a session is always monitored by a doctor and nurse who have been trained at the Institute of Hyperbaric Medicine (the Hyperbaric Oxygenation Centre) and the HOT Department of the Russian Medical Academy for Postgraduate Education. Our barotherapists will select the optimal treatment course for you in accordance with the original methodology.
Doctors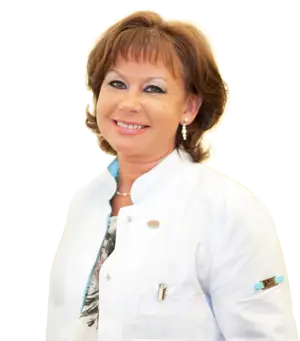 General practitioner
Experience 37 year
Board Certified General Practitioner (Highest Category), member of the Russian Scientific Medical Society of Internal Medicine
To make an appointment
Pricelist