Immunology
A dramatically increasing number of allergic reactions has been observed in all the countries of the world over the last 30 years. This is linked with an unfavourable ecological situation and the widespread prevalence of vaccination. Our experienced allergists will determine the reason behind your allergic reactions and select a treatment course.
Immunology studies allergic reactions. Particles (antigens) may enter the organism with air, food or as a result of skin or mucosa contact. The cause of allergy is not evident in most cases and it is necessary to undergo a thorough investigation by the specialist to find it out. Our Immunology Centre provides these services.
Life-Saving Immunology
The potential danger of an allergy should never be underestimated. The treatment is aimed at relief of symptoms, discovering the causes of the hypersensitivity or patient-specific toxins. Immunology can save a patient's life by identifying the allergen and removing it as soon as possible.
The Doctors at the Immunology Department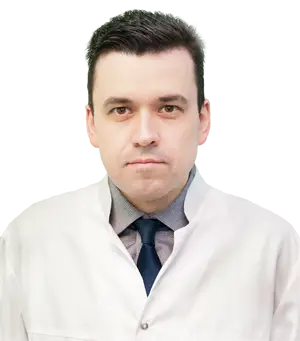 Allergologist
Experience 19 year
Allergologist (immunologist), PhD (Medicine), member of the Russian Association of Allergologists and Clinical Immunologists
To make an appointment
Our experienced doctors have extensive experience in immunology. They will conduct the diagnosis and treatment.
One of our clinic's qualified allergists will tell you in detail about preventive measures and explain how you can avoid unpleasant contact with the allergen. Such measures will help prevent or stop further development of the condition.
The immunologist interviews the patient and elucidates what could serve as a trigger for the allergic reaction, analyses the symptoms of conditions co-existing with the allergy, inherited predisposition, gets to know the patient's everyday life and work conditions. Immunology likes accuracy and the specialist makes every effort to learn the causes of the reactions.
The Doctor uses modern methods of diagnosis to assess the condition of the patient's immune system, performs tests to identify the allergen. Having established the allergen (which may be house dust, plant pollen, animal fur, medication, foodstuffs, etc.), the allergist prescribes treatment aimed at removing the symptoms of the allergy and restoring normal function to the immune system.
We invite you to visit the Immunology Department at the JSC «Medicine» (clinic of academician Roytberg). The clinic provides a package of services. Call us to find out more details.
Pricelist