Head MRI
Currently, the head MRI is the safest and the most informative medical examination, which provides data on the structure of a brain, brain membranes, blood vessels and other organs located within the cranium. The magnetic resonance principle is based on the feature of hydrogen atoms to emit radio signals (resonate) in a magnetic field. This examination is non-invasive, painless and completely harmless. This procedure can be done in our clinic by making an appointment by phone or through the application form on the website. It is possible to check the cost of an MRI with the manager.
Get a consultation
Equipment
Siemens Magnetom Skyra - 3 Tesla (64 slices, 48 channels)
Up to 250 kg*
MRI for children and adults
Under anesthetic
MRI with and without contrast agent
* - The working load capacity of the table is 250 kg, but the decision about the examination is made by the doctor based on the availability of the apparatus aperture of 70 cm.
Its main differences from similar machines of previous generations are:
Exceptional image quality.

The magnetic field strength of 3 Tesla makes it possible to examine the deepest layers of tissues and organs without loss of accuracy and create a clear, informative image.

It has a high-precision detailing.

4-slice technology is revolutionary today, as it provides high-precision detailing of images and allows to register even the smallest signs of pathology, which makes it possible to diagnose cancer at the earliest stages!

It is suitable for the youngest patients.

The power of our machine of 3 Tesla allows us to obtain high quality images in a shorter time, which makes a MRI procedure for children easier.

No restrictions.

Our machine is equipped with a high-capacity table, so we can perform a head MRI procedure for patients with heavy weights (up to 250 kg).

Tim 4G technology.

This is a unique development by SIEMENS, which has changed MRI. It eliminated the need to change the patient's posture when examining multiple areas of the body. High-precision imaging of processes in real time has also become possible.
The above features allow you to create a computer model of brain tissue as accurately as possible, displaying structural abnormalities and allowing a correct diagnosis based on objective data. This is the most modern equipment for performing a head MRI. If you need an extremely accurate and objective result, the examination in our clinic will provide it.
Indications for a head MRI
As a rule, a head MRI is prescribed for
headaches and/or dizziness;
systematic fainting;
unreasonable visual or hearing impairment;
injures;
brain infections;
tumors in the tissues of the brain, membranes, or brain vessels;
circulatory disorders;
epileptic seizures.
Исследование часто назначают перед проведением хирургической операции либо для наблюдения за ходом лечения.
Preparation for a head MRI
There is no need to specially prepare for a head MRI, but before the procedure you should consult with your doctor about possible contraindications to the examination.
It is desirable to refrain from eating and drinking 1-2 hours before the visit to the clinic.
Before the procedure, you have to remove all metal objects from your body, including clothing and underwear with elements of any metal.
Electronic gadgets (your phone, tablet, smart watch, etc.) should also be left in the changing room.
When you go to an MRI, be sure to take it with you:
a referral with the diagnosis and purpose of the examination;
results of previous radiological examinations (computed tomography, MRI, X-ray, ultrasound);
Medical documentation (specialist reports, extracts from medical or outpatient records, etc.).
Contraindications to a head MRI
An MRI should be withheld if:
the patient is pregnant in the first trimester;
the patient has a pacemaker or other non-removable device.;
the patient has fixed dentures or braces;
the patient has metal splinters and other foreign bodies in the body;
the patient has heart failure;
the patient has tremors or pains that do not allow him to remain immobile for a long time.
Врачи
You can rely on the professionalism and years of experience of our doctors, as they are highly qualified specialists. All examinations are carried out by radiologists and radiographers of the highest category, members of the European Society of Radiographers. They regularly participate in professional conferences and symposia.
Benefits of the clinic
At the JSC Medicine Center (Academician Roitberg Clinic) in Moscow you can get vaccinated with three vaccines: Sputnik V, Sputnik Light and CoviVac.
Each patient who has been vaccinated in two stages against the new coronavirus infection COVID-19 at the JSC Medicina is given a special badge "Immunity against COVID-19 is confirmed".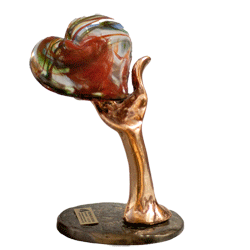 Лучшая частная клиника Москвы
Признаны лучшей частной клиникой в Москве. Стали лауреатом премии «Медицинское учреждение года» фестиваля «Формула жизни-2012» в номинации «Негосударственная медицинская организация». Фестиваль организован при поддержке Правительства Москвы и Департамента здравоохранения Москвы.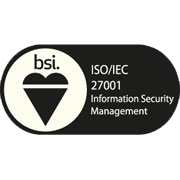 ISO/IEC 27001:2013
Наличие сертификата соответствия ISO 27001:2013 у АО "Медицина" (клиника академика Ройтберга) говорит о высоком уровне надежности за счет высокой степени защиты информации, хранящейся, обрабатываемой и передаваемой в рамках информационной системы, включая информацию о пациентах, заказчиках, партнерах и поставщиках.
The clinic is located in the center of Moscow in a 5-minute walk from underground stations. Two large buildings combine clinic, dentistry, emergency department, pharmacy, laboratory, where patients can test the urine and establish the presence and concentration of any microelement.
Вопросы и ответы
На частые вопросы отвечает:
Борисова
Наталия Викторовна
Стаж 23 года
МР томография (МРТ)
Остались вопросы? Оставьте заявку и запишитесь на консультацию
Оставить заявку
Что показывает МРТ головы?
МРТ предоставляет информацию о состоянии тканей головного мозга и оболочек, проходимости кровеносных сосудов, наличии и размерах опухолей, тромбов, гематом и других патологий. Изучив изображения, нейрохирург или другой специалист получает информацию о локализации патологии, степени повреждения тканей мозга, может принять решение о проведении операции либо контролировать ход лечения.
МРТ проводится амбулаторно в специальном кабинете клиники, где располагается установка для магнитно-резонансной томографии. При сканировании не используются рентгеновские лучи и радиоактивные изотопы. Все, что требуется от пациента, – лежать неподвижно во время процедуры.
Сколько по времени делают МРТ головы?
Использование современной установки MAGNETOM Skyra позволило сократить время, необходимое для МРТ головы, до 15-20 минут.