Cardiology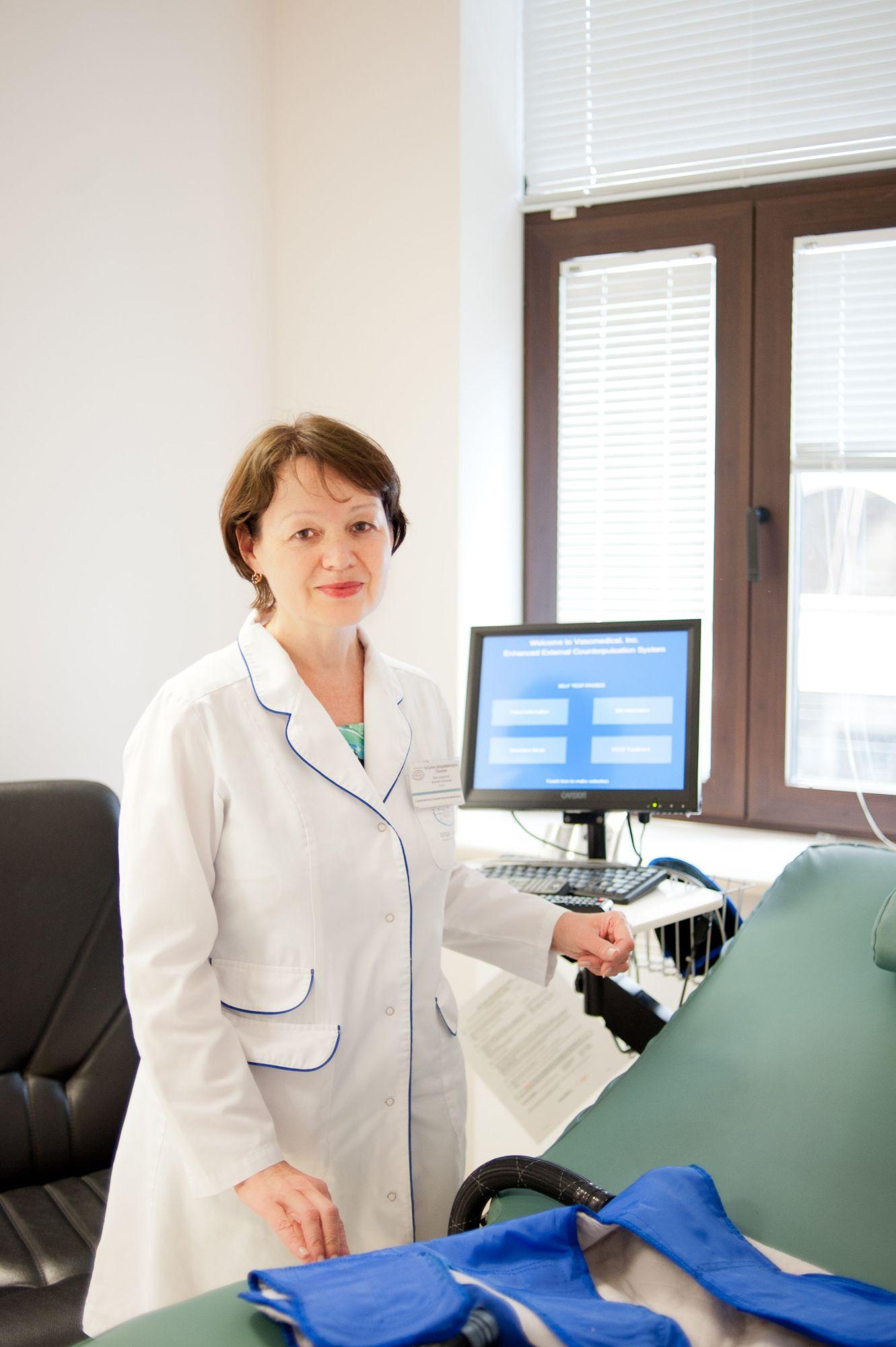 Cardiology is one of the most significant focal areas of the work at the JSC «Medicine» (clinic of academician Roytberg) multifunctional centre. Angina pectoris, arterial hypotension, essential hypertension, cardioneuroses and valvular diseases, heart failure, coronary heart diseases, atherosclerosis, arrhythmias, and cardialgia are a far from complete list of the cardiovascular diseases which are diagnosed and treated by the top-ranking doctors at our Cardiology Department.
You can obtain consultation services at the centre on any day: our doctors are always ready to give a consultation to a patient and provide him (her) with the necessary care (including emergencies). Testing and treatment can be provided in in-patient and out-patient settings.
Doctors
The doctors at the cardiology centre are highly-qualified professionals. Our cardiologists will use all their knowledge and experience to diagnose a condition in time. We assign a case manager doctor to each patient; this doctor will control the healthcare process, prescribe tests, monitor changes in the condition, adjust the therapy protocol. Even if he (she) left the department, he (she) will be always available on the phone.
Cardiology Department: Diagnosis
The Cardiology Department is equipped with advanced diagnostic equipment, and we have all the technology for successful and accurate diagnoses. To study the patient's history, the department doctor will use electrocardiography, phonocardiography, angiocardiography, echocardiography, cardiac scintigraphy, Holter monitoring and other procedures. All diagnostic procedures are performed in a comfortable atmosphere that is stress-free for patients. The department is managed by experienced professionals.
Doctors
We seek advice from academicians of the Russian Academy of Medical Sciences, and consult with foreign colleagues in difficult cases.
Treatment Solutions and Methods
Our main goal is the health of our patients. The Cardiology Department of the JSC «Medicine» (clinic of academician Roytberg) offers our patients diagnosis and treatment of cardiological diseases under the direction of qualified cardiologists. We make every effort to provide timely assistance to patients using all the technical and staff resources of the clinic. Cardiology permits no delay. If necessary, operations can be performed by experienced heart surgeons.
Our department is located in Moscow; call us to find out more about the services we provide. Cardiology is at an advanced level in our department; everything is at the highest grade. Our clinic's experienced doctors will carry out a package of treatment in the Cardiology Department.
Pricelist