Thoracic Surgery
Thoracic surgery is a direction where doctors are engaged in the diagnosis and treatment of pathologies of the respiratory, cardiovascular, and digestive systems in the chest area. Surgical intervention can save patients from the following diseases:
neoplasms in the lungs and mediastinum;
pleurisy of various etiology;
diseases of the thymus gland (thymus);
cancer;
pneumothorax;
lymphadenopathy;
hyperhidrosis;
pathologies of the diaphragm;
metastatic and disseminated processes;
empyema, their consequences, and complications.
The Medical Center «Medicina» uses two methods of treatment: open chest surgery and endoscopic minimally invasive procedures. An examination is performed before surgery. The doctor makes a history, directs the patient for X-rays, MRI or CT. Only after that the operation is scheduled.
Indications and contraindications for hospitalization
Hospitalization in the Department of Thoracic Surgery occurs with the following indications:
various malformations of the lungs and chest wall;
hypoplasia, polycystic, sequestration;
cancer;
Hamartoma of the lung;
deformities of the chest;
cysts;
tumors of the pleura and lungs;
pneumoconiosis;
parasitic diseases;
thoracic goiter, mediastinal thymoma;
benign neoplasms, etc.
Contraindications to thoracic surgery are highly individual. After receiving all the tests and examination results, the doctor determines whether it is possible to carry out the operation.
To make an appointment with a thoracic surgeon at JSC "Medicina" Clinic (Professor Roytberg Clinic), call +7 (495) 775-73-60. Call us, we will be happy to help you!
Doctors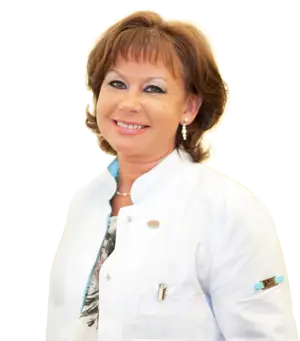 General practitioner
Experience 37 year
Board Certified General Practitioner (Highest Category), member of the Russian Scientific Medical Society of Internal Medicine
To make an appointment
Pricelist