MRI of the head with contrast
The MRI procedure of the brain with contrast significantly expands the diagnostic capabilities of modern medicine. It involves the introduction of a paramagnetic solution into the body, which makes the image of brain tissues clearer and more informative. Contrasting allows you to display the structures of the brain with maximum accuracy, to identify areas of pathological changes in soft tissues that are difficult to detect by other research methods.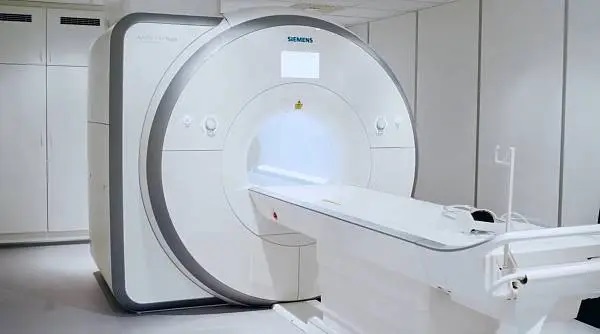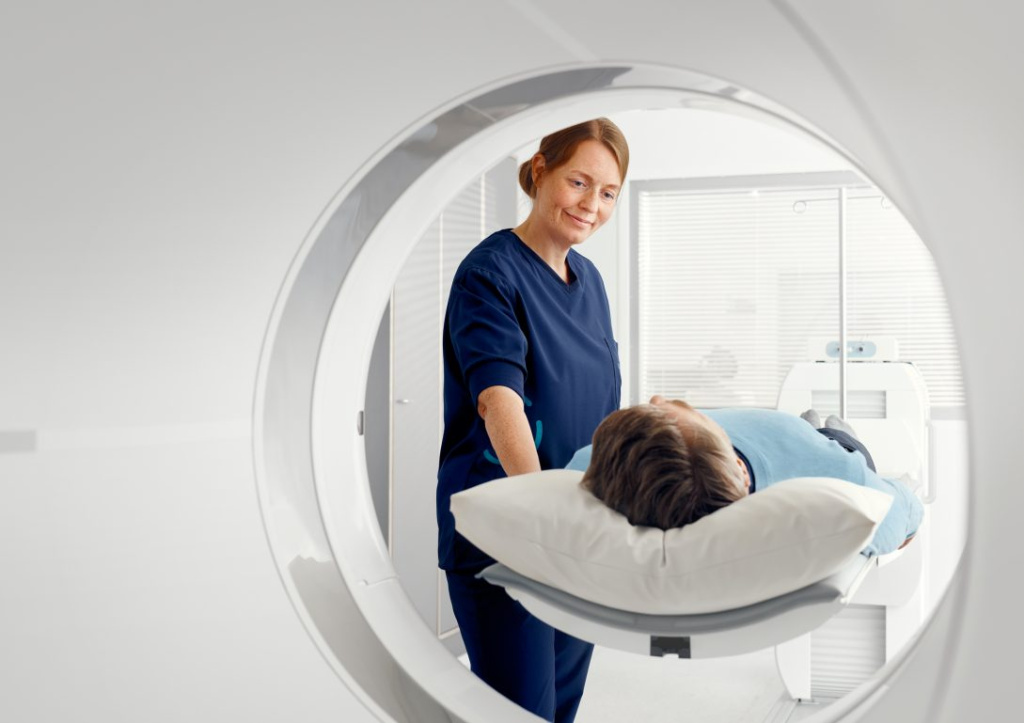 We use the most modern MRI equipment - SIEMENS MAGNETOM Skyra - 3 Tesla (64 slices, 48 channels)
- Up to 250 kg

* - The working load capacity of the table is 250 kg, but the decision on the study is made by the doctor, based on the presence of the aperture of the device 70 cm.

- Children and adults
- Probably under anesthesia
- With or without contrast

Clinic address:
Moscow, 2nd Tverskaya-Yamskoy lane, 10
Advantages and main differences from similar devices of previous generations
Maximum clear image
The magnetic field strength of 3 Tesla allows you to explore the deepest layers of tissues and organs without loss of accuracy and create a clear, informative image.
No restrictions
Our device is equipped with a table with a high load capacity, thanks to which we can perform an MRI procedure for patients with a large weight (up to 250 kg).
Suitable for the youngest patients
The power of our 3 Tesla device allows you to get a high-quality image in a shorter time, which facilitates the MRI procedure for children.
High-precision detailing
64-slice technology is revolutionary today, as it provides high-precision image detail and allows you to register even the smallest signs of pathology, which makes it possible to diagnose oncological diseases at the earliest stages!
Tim 4G Technology
This is a unique development of SIEMENS, which has changed the MRI. Thanks to her, there was no need to change the patient's posture when examining several areas of the body, and high-precision visualization of processes in real time became possible.
The above features make it possible to create as accurately as possible a computer model of brain tissues that displays structural disorders and allows you to make a correct diagnosis based on objective data. This is the most modern equipment for performing brain MRI in Moscow. If you need an extremely accurate and objective result, it will be provided by an examination in our clinic.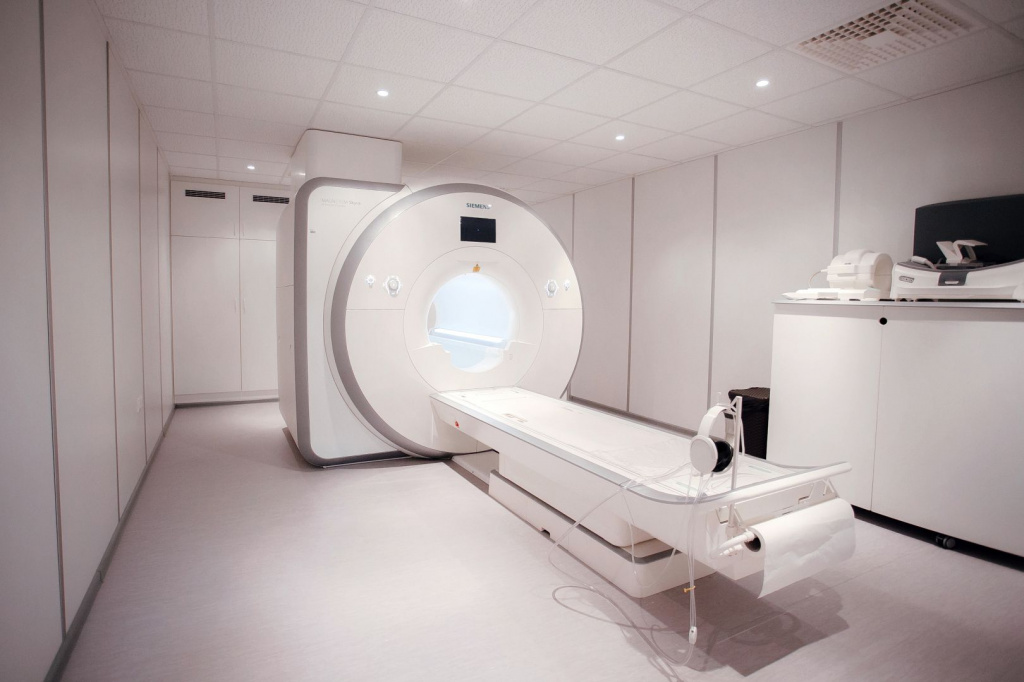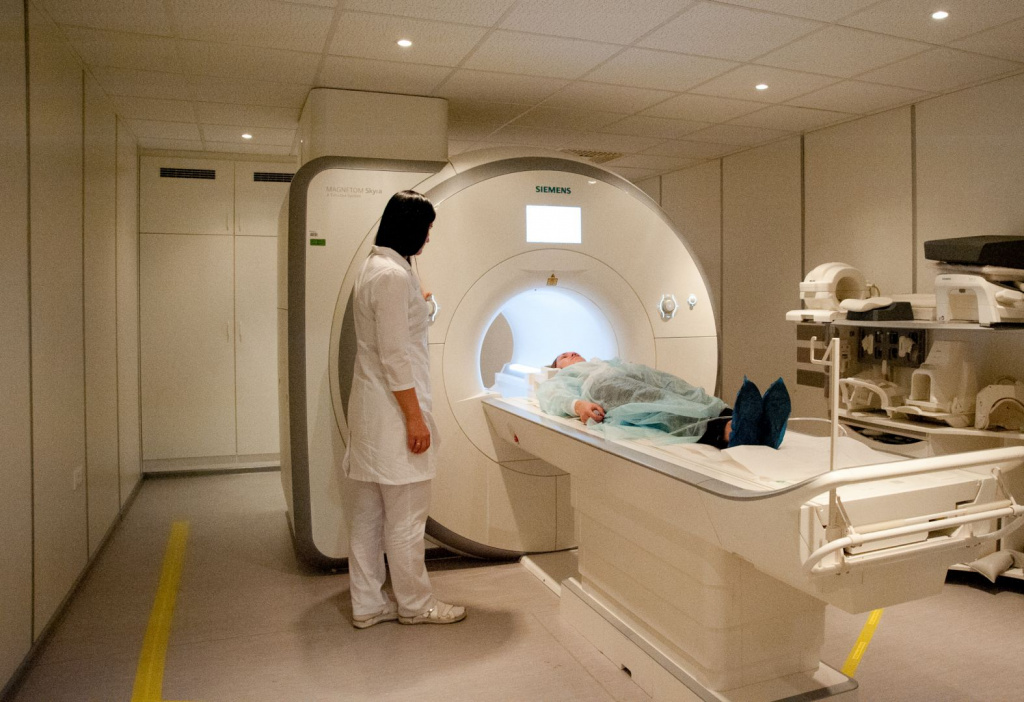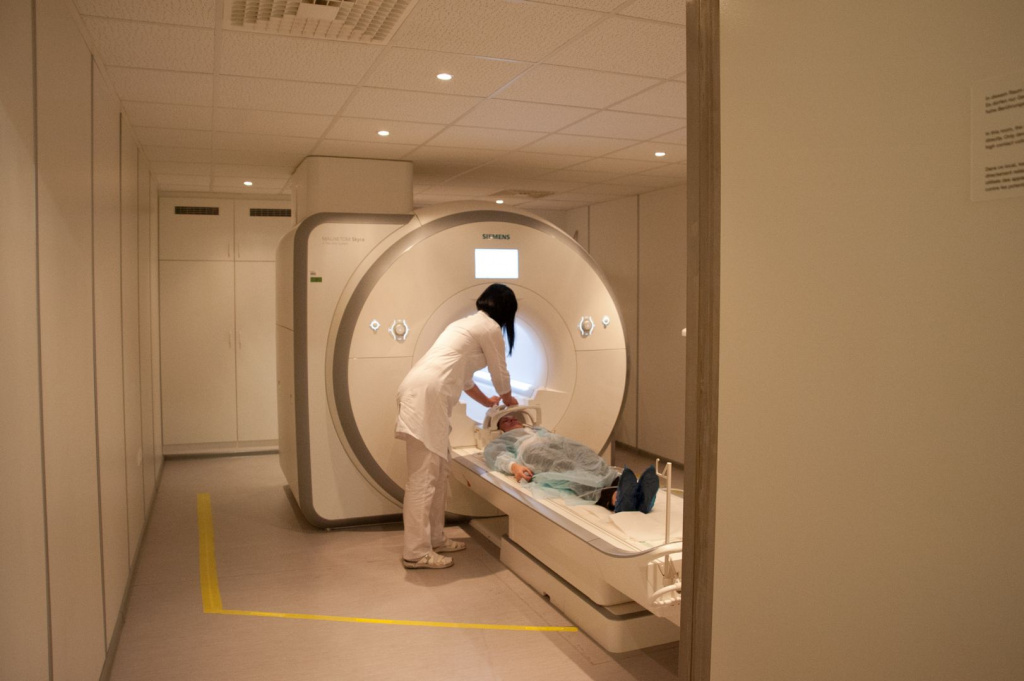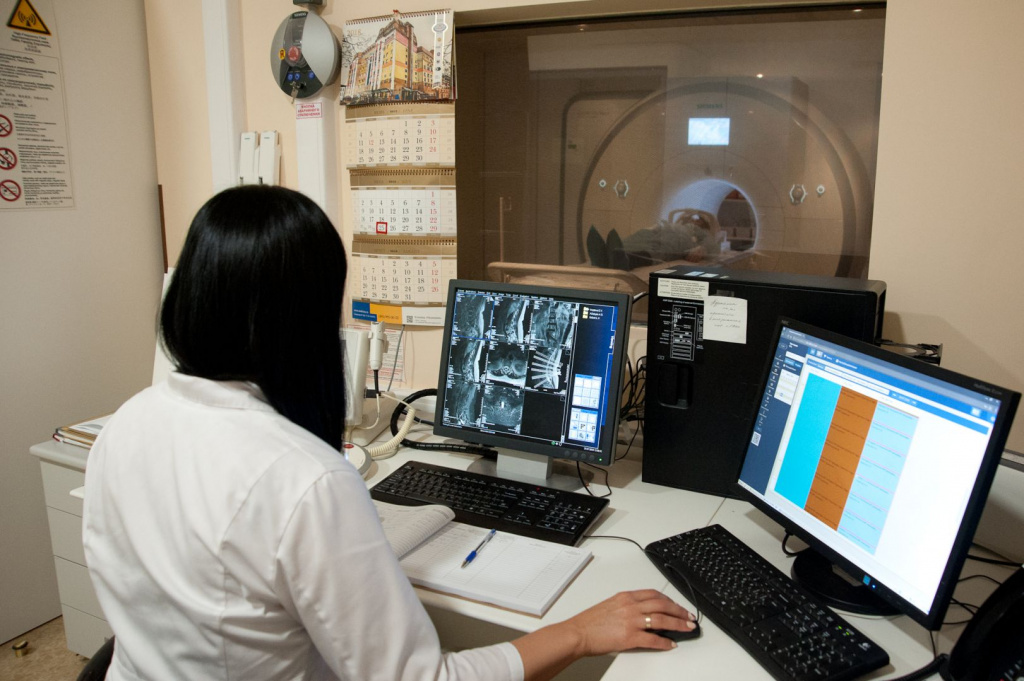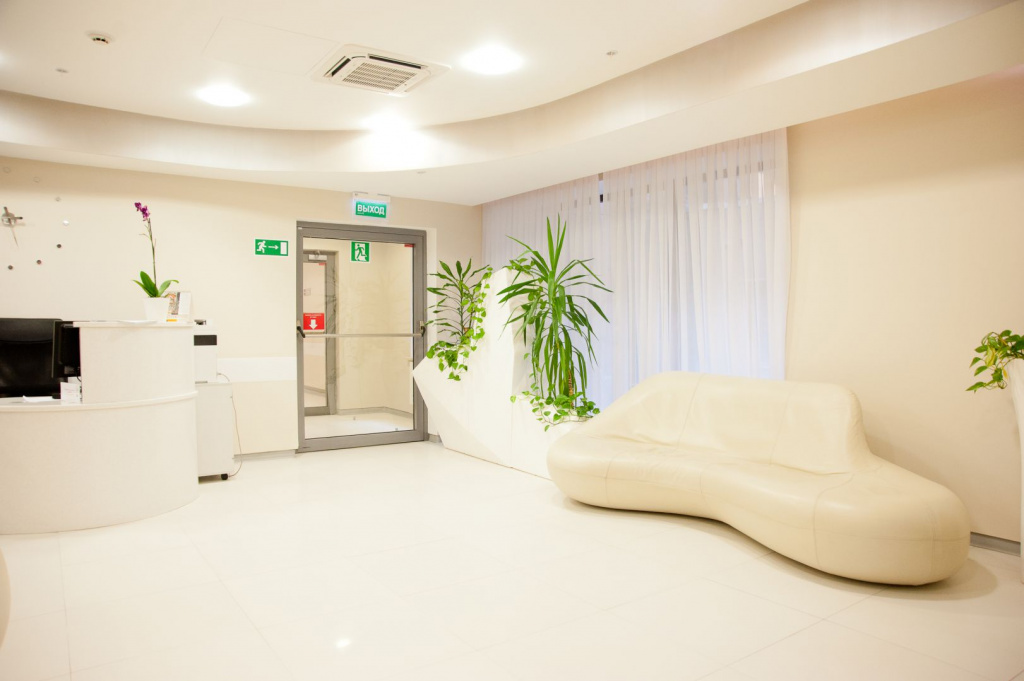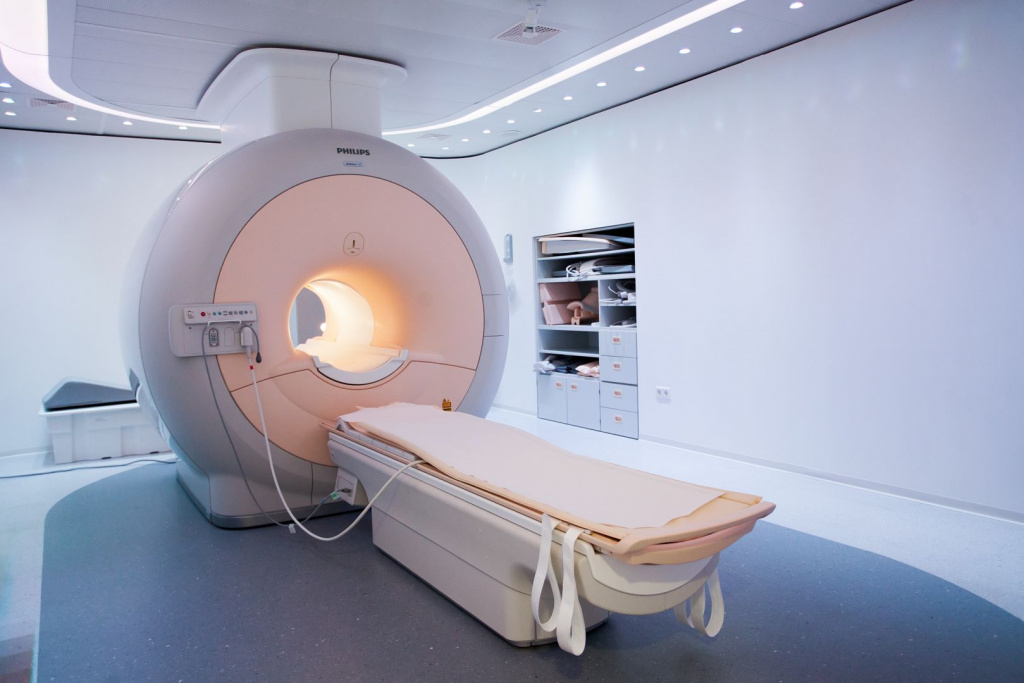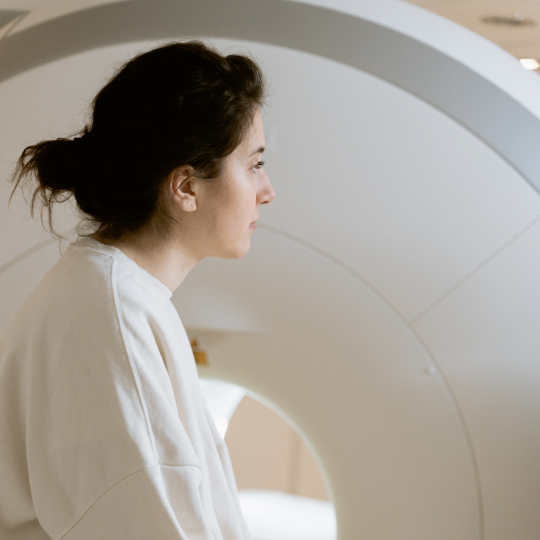 We are trusted with health
15,000 studies for 2019-2022
7 radiologists with more than 10 years of experience
Clinical base of the Department of Therapy, General Medical Practice and Nuclear Medicine of the N. I. Pirogov RNIMU
Advanced research protocols that comply with the recommendations of the ESR (EU) and RSNA (USA) Radiological Societies
Translation of the conclusion into foreign languages on request
How does an MRI of the brain with contrast work?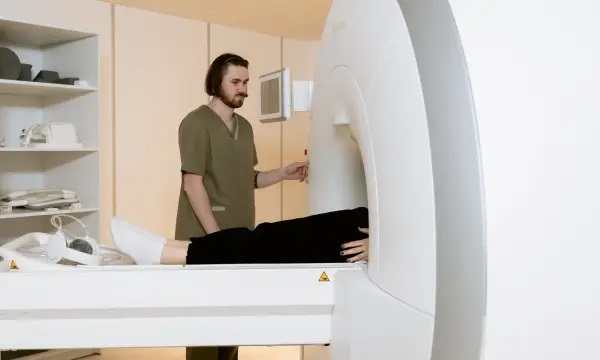 1-2 hours before the study

It is advisable to abstain from food and water 1-2 hours before the brain examination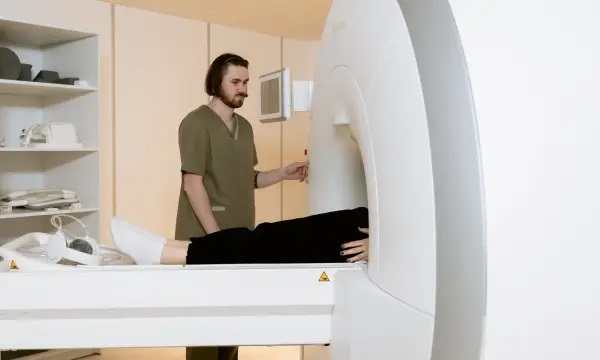 Before the procedure itself

Before the procedure itself, it is necessary to remove all metal objects from the body, including clothes and underwear with elements of any metal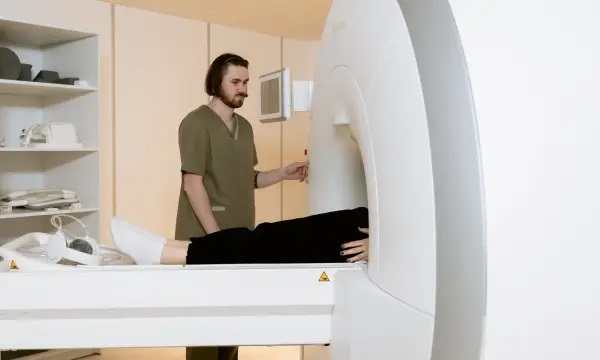 Gadgets

Electronic gadgets (phone, tablet, smart watch and more) it should also be left in the dressing room
FAQs
Frequent questions are answered by: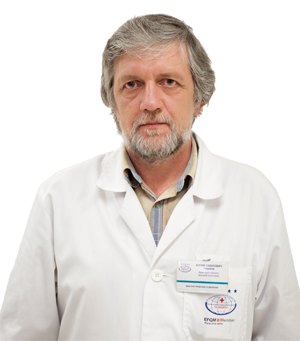 Chernov
Yury
44 years' experience
MR imaging (MRI), SPECT
Do you have any questions? Leave a request and sign up for a consultation.
Leave a request
What does an MRI of the brain with contrast show?
The study makes it possible to identify pathological changes in brain tissues at the initial stages, when other diagnostic methods are not effective enough. With its help, it is possible to detect foci of inflammation, malignant and benign neoplasms, disorders of the structure of blood vessels – delamination or bulging of the wall, atherosclerotic deposits, phlebitis, congenital pathologies, etc.
How do they do an MRI of the brain with contrast?
The procedure is performed on an outpatient basis, in a specially equipped clinic office. X-rays are not used during the scan, so the study does not cause any harm to the body and, if necessary, can be repeated every week.
How long does an MRI of the brain with contrast take?
Since the scanning procedure is repeated twice, it takes about 40-50 minutes to conduct an MRI of the brain with contrast.
Indications for MRI of the brain with contrast
The reason for conducting an MRI with contrast is usually:
symptoms of degenerative brain diseases – memory disorders, impaired attention and concentration;
signs of neoplasms – headache, fatigue, nausea and vomiting, hallucinations;
periodic fainting, confusion;
change of emotional background, mood instability, irritability, aggressiveness;
suspected pituitary adenoma;
vegetative symptoms – dizziness, sweating, increased heartbeat, shortness of breath, tinnitus, trembling in the limbs, etc.;
traumatic brain injury;
suspected infection or inflammatory process in brain tissues.
Contraindications for MRI of the brain under anesthesia
MRI of the brain with contrast is categorically unacceptable if there are metal prostheses, implants or devices in the patient's body that cannot be removed during the procedure, as well as allergies to contrast agents. Relative contraindications are:
pregnancy in the first trimester – in this case, the examination is postponed to a later date;
claustrophobia and other diseases of the nervous system or psyche;
severe heart failure;
the presence of tattoos with paint containing metal particles.