Heart Surgery
Today you do not have to travel abroad to receive high-quality treatment in comfortable conditions; just seek medical advice at the Moscow Meditsina Ltd Clinic (Academy Fellow Roytberg's Clinic), and European specialists will come to you themselves. It is possible for patients to have a specialised rehabilitation programme after the treatment that helps improve their quality of life and get them back to normal routine.
The Meditsina Clinic is the first Russian clinic to be accredited as meeting JCI international health care standards and one of the most successful clinics in the field of cardiovascular disease treatment. We specialise in mammary coronary bypass graft and coronary artery bypass graft operations. MCB and CABG procedures are performed by a team of top-ranking specialists, who have been in practice abroad, using the most up-to-date equipment at the Meditsina Clinic.


Make an appointment with our cardiologist, and we shall perform all the tests necessary in the shortest possible time. You can consult leading heart surgeons.
Valery Mukhamedovich Umarov, Professor, Doctor of Medicine, Chief Research Worker of the Department of Reconstructive and Aortic Root Surgery of the Bakulev National Medical Research Centre for Cardiovascular Surgery of the Russian Academy of Medical Sciences. Professor Umarov specialises in cardiac rhythm disturbances and their correction using pacemakers. V. M. Umarov gives consultations to patients with rhythm disturbances and performs surgical treatment at the JSC «Medicine» (clinic of academician Roytberg).
Operations
cardiac valve bioprosthesis;


coronary bypass graft;
hybrid operations;
coronary angioplasty and stenting;
minimally invasive surgery;
cardiac valve diseases;
the Absorb bioabsorbable stent.
Doctors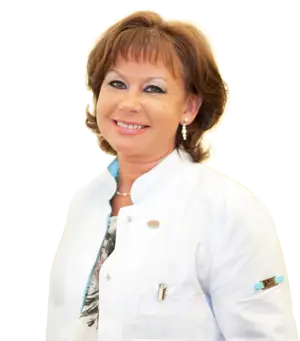 General practitioner
Experience 37 year
Board Certified General Practitioner (Highest Category), member of the Russian Scientific Medical Society of Internal Medicine
To make an appointment
Pricelist