PCR test for coronavirus
JSC "Medicine" (Clinic of Academician Roytberg) carries out sampling of biomaterials for tests to detect SARS-CoV-2 in patients - the causative agent of coronavirus infection
Testing to identify a new type of coronavirus from the nasopharynx and oropharynx
How to prepare for testing
Refrain from eating, drinking, brushing teeth, rinsing the mouth 3 hours before the start of the study
Do not dissolve antiseptic tablets
To improve the service and speed up the registration of the service, we ask you to print and fill out the agreement, consent to the processing of personal data and a questionnaire in advance.
We also ask you to be sure to provide an email address to send the results of the study. You will not need to come back to the clinic for the results.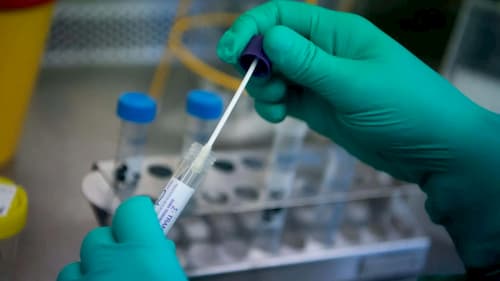 Safety measures
The procedure is carried out in compliance with all precautions aimed at eliminating the risk of infection in healthy patients.
Obtaining the necessary biomaterials is carried out in a separate room without outside access
The medical staff of the clinic undergoes daily examinations and all doctors use sets of personal protective equipment
The room is thoroughly disinfected after the visit of each patient - furniture, equipment, etc.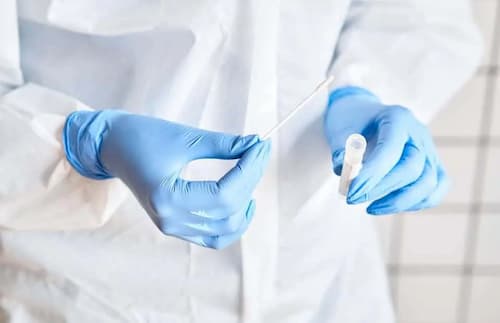 Rules for passing and receiving test results
Adults and children without symptoms of respiratory viral infections are allowed for screening;
Before taking a sample, the patient will have to answer doctors' questions about possible movements through the territory of countries with an unfavorable epidemiological situation and contacts with persons who have arrived in Russia from the territory of other states;
All patients sent to the sample collection point are measured body temperature - if signs of respiratory diseases are detected, the person's contact information is transferred to Rospotrebnadzor;
Delivery of biomaterials for screening is possible only with a passport;
In case of a positive or doubtful result, the sample and information about the patient will be transferred to the Roskomnadzor laboratory. The department's specialists will retest and confirm the results of the screening.
Popular questions
In order to pass the test, absence of quarantine for illness and symptoms of acute respiratory viral infections is needed, as well as preliminary registration for research, which can be carried out by phone +7 (495) 126-13-12
If I have had COVID-19, will the test show it?
No, the test will show the presence of the disease now. To clarify whether you were sick before, an antibody test is more suitable
Where is the diagnostic point?
The diagnostic point is located in a separate room of the clinic, which is isolated from the main flow of patients. A separate entrance is provided for the diagnostic point from the 4th Tverskaya-Yamskaya street
I have ARVI symptoms, can I take the test?
Diagnostics is carried out only in the absence of ARVI symptoms. If you have symptoms, please stay at home and call the City Coronavirus Hotline
Can I contact you for coronavirus treatment?
No, we do not provide treatment - only diagnostics and recovery from an infection. To treat a confirmed infection, you must contact the hotline of the Ministry of Health: 8 800 2000 112
Is it possible to order a home visit?
Yes, our specialists go to take tests.