Rehabilitation after coronavirus in a hospital
Still don't smell?
Choking on your daily routine or just watching TV?
Are you having a bad cough? Do your muscles hurt? Don't feel like doing anything?
This is only part of the consequences that every second person who has had a coronavirus faced.
Complications from COVID-19 can affect the lungs, brain, nasopharynx, eyes, heart, blood vessels, liver, kidneys, intestines, nervous system - literally all vital organs. Moreover, the more chronic diseases were diagnosed before infection with coronavirus, the more severe the disease progresses. The data that appear in the process of studying a new coronavirus infection indicate that complications may not appear immediately, but two to three months or even six months after recovery. In some people, coronavirus infection can give rise to the development or exacerbation of another dangerous disease, the long-term consequences of which can be very severe and prolonged.
The list of the most common complications after COVID-19 are:
Pneumonia (27.6%);

Respiratory failure (22.6%);

Renal failure (11.8%);

Sepsis and systemic inflammation (10.4%).
In most cases, at the very beginning of the development of a complication, the symptoms of the onset of the disease are disguised as mild fatigue or ailments associated with stress: a slightly elevated temperature (37.1-37.2), weakness, headache, myalgia, sleep disturbance, depression, etc. etc. Therefore, to rule out the side effects of infection after receiving two negative tests for covid, you should continue to monitor the doctor.
If you have had COVID-19, even mild to moderate
We recommend you visit a pulmonologist and conduct the following types of examinations for everyone who has had coronavirus:
Mandatory
MSCT of the chest cavity organs;
Clinical blood test, general urine analysis, biochemical blood test, coagulogram, blood test for D-dimer;
ECG.
According to indications
Ultrasound of blood vessels, heart, abdominal organs;
Monitoring of ECG and blood pressure;
Consultations with a neurologist, cardiologist, endocrinologist, gastroenterologist.
In dynamics
Spirometry before and after treatment in 1-2 months;
Functional tests;
FVD with an assessment of the diffusion capacity of the lungs;
Clinical blood test;
After 1-3-6 months, MSCT of the chest cavity organs.

Rehabilitation after coronavirus should begin as early as 4-6 weeks after the onset of the disease.
JSC "Medicine" invites all those who have had a new coronavirus infection for consultation and rehabilitation treatment.
The rehabilitation program at JSC "Medicine" is made taking into account the individual characteristics of each applicant. And its filling depends on the revealed changes and residual phenomena. As a result, the tasks of rehabilitation treatment are correctly determined and an individual route is drawn up along which the patient goes.
Features of the rehabilitation process
The main task of rehabilitation after COVID-19 is to create conditions for the normal functioning of all body systems. Correctly selected therapy allows you to restore the vital capacity of the lungs, improve blood oxygen saturation, restore the muscles to their previous tone, stabilize the psychoemotional state, and improve nutrition and sleep. The content of the rehabilitation program depends on the age of the patient, his physical condition and the presence of chronic diseases.
The main directions of rehabilitation treatment in JSC "Medicine":
Physiotherapy procedures
Hyperbaric oxygenation (HBO) - blood oxygen saturation, percussion ventilation of the lungs, UHF therapy, electrophoresis, galvanization, ultrasound therapy, low-intensity magnetic therapy, pulse currents, chest massage, exercise therapy complex
Enhanced external counterpulsation
Compression of the limbs with the help of special cuffs that stimulate increased blood flow in the coronary vessels (used against the background of angina pectoris, myocardial infarction, heart failure, hypertension)
Hardware and manual methods
Restoration of mobility of the musculoskeletal system - pulse electrotherapy, electrical stimulation, drug electrophoresis, laser therapy, phonophoresis, cryotherapy, massage;
Consultations with specialized specialists
Pulmonologist, therapist, cardiologist, neurologist and performing the procedures prescribed by them.
We use the most modern diagnostic and therapeutic equipment for restorative treatment. The clinic's specialists have extensive experience in drafting rehabilitation programs for adults and children who have undergone coronavirus infection.
At each stage of the recovery procedures, specialized specialists work. They monitor the ongoing changes and, if necessary, adjust the procedures to achieve a common goal - the restoration of lost functions.
The Clinic of Academician Roitberg is the first medical institution in Russia to receive JCI accreditation. The quality of services provided by the doctors of JSC "Medicina" meets the highest international medical standards.
Any other questions?
Get detailed information by phone
Benefits of rehabilitation treatment after coronavirus at JSC "Medicine"
Better service
There are never queues in our clinic;

Specialist consultation and treatment at a convenient time for you. Examination and prescription of day-to-day treatment;

Online appointment with doctors and the ability to contact a doctor via Skype.
Technological support
Rehabilitation is carried out using modern high-tech equipment of the latest generation from leading world manufacturers.

All procedures are carried out using only original, effective and safe drugs.
Safety
We observe all precautions: employees wear medical masks, after each procedure the equipment is disinfected, door handles, lift buttons, all work surfaces are disinfected every hour.

We do not accept patients without two negative PCR tests for coronavirus for treatment.
Individual approach
An individual rehabilitation treatment plan is developed by a multidisciplinary team of specialists with extensive experience in medicine.

A personal care physician coordinates the treatment prescribed by other specialists.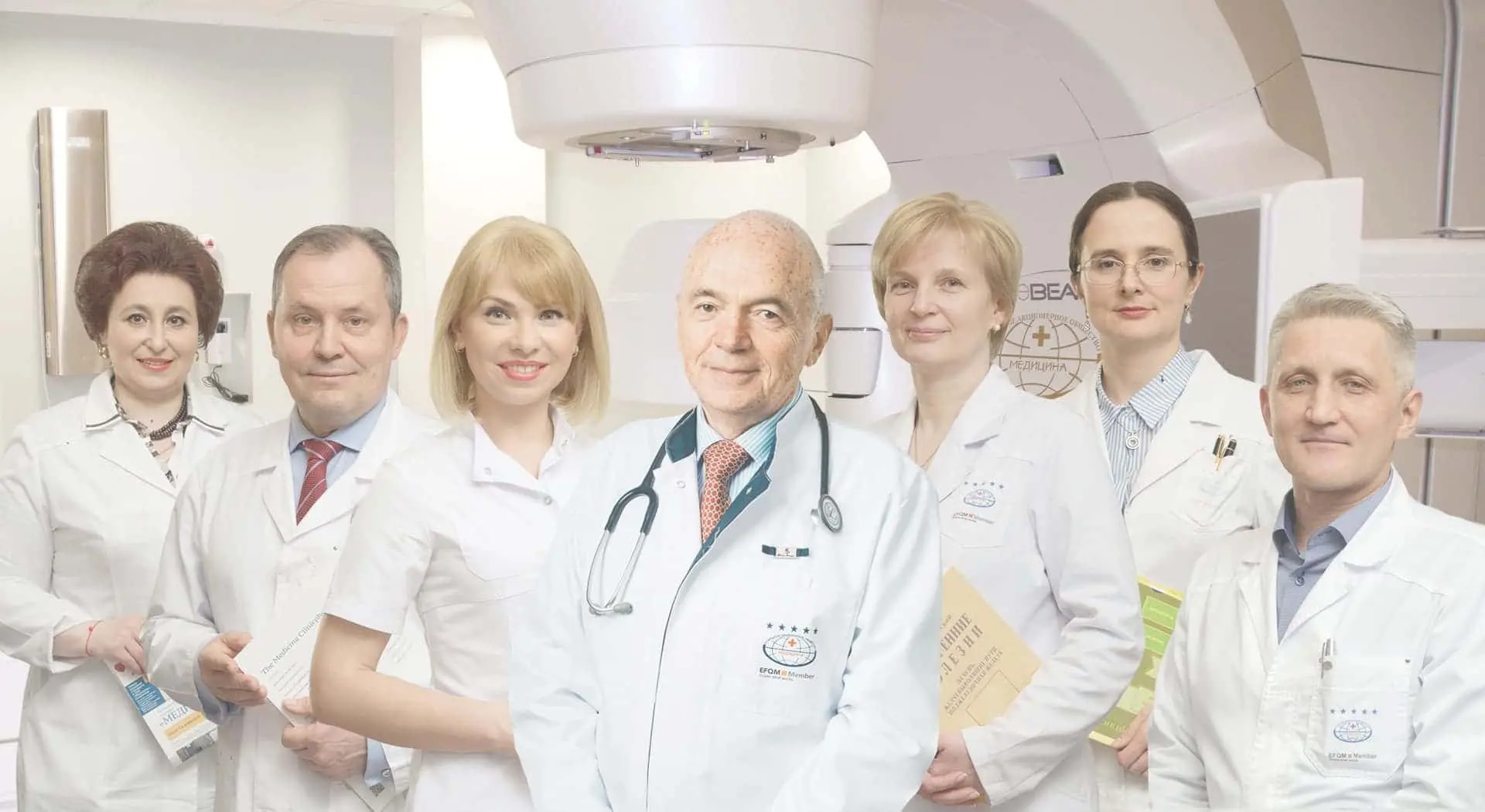 How to take a rehabilitation course after COVID-19 at JSC "Medicina" (Academician Roitberg's Clinic)

It is easy to sign up for rehabilitation treatment at the JSC "Medicina": call us by phone:
+7 (495) 775-73-60
or leave a request for a call back - the specialists of JSC "Medicina" will contact you at the time specified when filling out the form.

The rehabilitation course can be started 14 days after the completion of treatment for coronavirus infection in a hospital or self-isolation. Adults and children will need to have a PCR test for COVID-19 beforehand.
Do not delay seeking help, you can return to a full life much faster if you support your body.