Sigmoidoscopy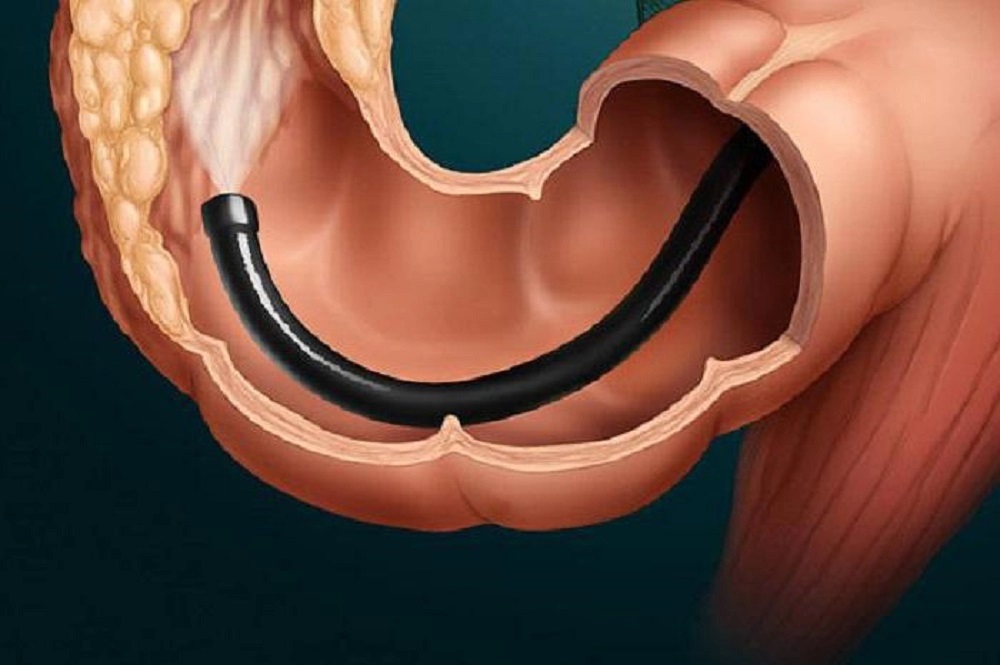 Sigmoidoscopy is a type of endoscopic examination that allows you to analyze the rectum and detect rectal diseases. This is a manipulation that requires the use of quality equipment and the involvement of a competent, experienced doctor.
The procedure itself does not cause discomfort, only if psychological one. The patient lies in the fetal position (the position can be different, it depends on the doctor's choice) and the rectoscope, a device with a camera and lighting, is inserted into the rectum. Everything is done very carefully and slowly, the examination allows a good observation of the mucosal surface, and it helps to detect various abnormalities.
Indications for sigmoidoscopy
Common indications for sigmoidoscopy are:
pain localized in the anus area, whether for no reason or during bowel movements;
mucus and blood in the feces and bleeding from the anus;
hemorrhoids not in the acute stage;
regular constipation disorders;
suspicion of various ulcers, tumors, polyps and inflammations;
when you need to check for metastases in pelvic cancer in women.
Since sigmoidoscopy involves inserting an endoscope into the rectum, it has its own limitations, which must be taken into account in order to avoid damaging the patient.
Procedure contraindications
Contraindications for sigmoidoscopy include:
anal fissures in the acute stage;
peritonitis of various kinds;
problems with blood clotting;
burns of a thermal or chemical nature in the examined area;
intestinal infections;
profuse bleeding (this is a bleeding that is accompanied by a rather significant loss of blood).
A preliminary examination and some tests before a sigmoidoscopy are a necessary condition in order to be prepared for this type of examination.
Our doctors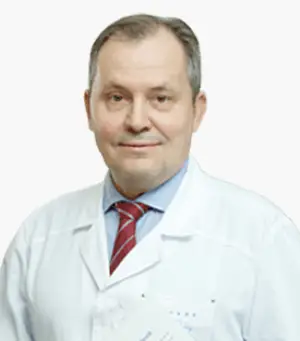 Surgeon, Doctor of Medicine, European society of surgery
Experience 42 year
Surgeon, Doctor of Medicine, European society of surgery Doctor of the highest category, professor, member of the Moscow Surgical Society.
To make an appointment
Our advantages
If you are looking for affordable prices for sigmoidoscopy in Moscow, JSC "Medicina" (Academician Roytberg Clinic) offers favorable conditions. Every customer who comes to us for this service also notes other benefits, for instance:
polite, friendly staff. This is especially important when examining the rectum by sigmoidoscopy, because the manipulation is very delicate and often makes patients uncomfortable. But at our clinic, this can easily be avoided - we care about psychological comfort of our patients;
high-quality equipment that does no harm the patient's body;
comfortable, well-designed rooms so that the patient is not distracted by anything;
doctors and nursing staff with extensive experience and quality education. Patients always know that they are entrusting their health to people who know exactly what they are doing.
Both the cost of sigmoidoscopy and other benefits explain why the JSC "Medicine" (Academician Roytberg Clinic) is in demand for such services. By choosing us, you will undergo any procedure in comfort and without unnecessary stress.
Preparation
Since the examination consists of examining the rectum, preparation for sigmoidoscopy will involve special nutrition and colon cleansing. Generally, these are the rules:
a few days (5-6) before the procedure, exclude bread, sweets, fruit and vegetables, legumes, dairy products and alcohol from your diet. A full list is usually given by your doctor;
do a series of enemas with 1.5-2 liters of water in the evening and in the morning before the procedure. An Esmarch cup is used for this purpose. Often the cleansing is done in combination - with a special preparation and an enema;
the amount of water may not be reduced. A light breakfast is allowed on the day of the procedure.
If the preparation of the patient for the procedure is done correctly and the manipulation is carried out by a professional, there will be no side effects.
Examination of the rectum by sigmoidoscopy allows early identification of many serious problems, including cancer.