Test for COVID-19 at office
In the department of COVID-diagnostics and restoration of JSC «Medicina» Clinic (Professor Roytberg Clinic) one can order testing for coronavirus with a visit at home or to the office.
The analyzes are paid and can detect virus or antibody by PCR and ELISA (CLIA).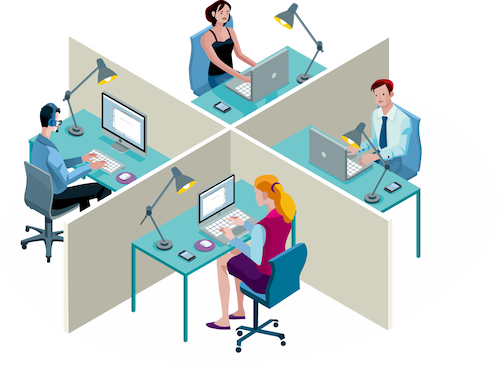 PCR test is a laboratory study based on a polymerase chain reaction. It is necessary to determine whether a person is ill at the time of the examination. The specialist takes a swab from the pharynx or nose for this test. It is recommended to rinse the oral cavity from the rest of the food with clean drinking water and not brush teeth before one will take a scrape from the oropharynx. The optimal time for the test is 2-4 hours after the meal.
It is necessary to blow out the nasal mucus 5-10 minutes before the analysis for taking a scrape from the nose. Exclude nose washing.
ELISA test is an enzyme immunoassay by taking blood from a finger. The test shows the level of immunoglobulins. It makes it possible to assess immunity resistance to infection or the number of antibodies.
Taking both tests for coronavirus is possible with a visit to the home or to the office. Diagnostics allows identifying both infected and people who have already overcome the virus COVID-19 and have antibodies.
Cost of the specialist visit (in addition to the survey)
| Remoteness | Price (rub.) |
| --- | --- |
| Within the Moscow Ring Road | 2600 |
| up to 5 km from the Moscow Ring Road | 4680 |
| up to 15 km from the Moscow Ring Road | 5980 |
| up to 35 km from the Moscow Ring Road | 8840 |
Security
It does not matter if the test is carried out at home or at work. Safety measures are strictly observed in all cases of the urgent survey. Express-tests for coronavirus with a visit to the office or to home are taken only from patients without obvious symptoms. The temperature is measured before sampling. Then the doctor conducts a case history to understand where the person was and with whom he has been in contact recently.
It is necessary to present a passport and contact details for taking the test.
The tests are delivered to the laboratory of CJSC Medicine after the visiting session. The results of the studies are sent by e-mail and the patient can also find out information in the clinic's personal account of my.medicina.ru.
Leave an application by phone +7 (495) 775-73-60 in order to take a test for coronavirus and antibodies with a visit of a specialist to home or to office.
| PCR diagnostics | Rapid testing for IgM / IgG antibodies |
| --- | --- |
| In accordance with the decree of the Mayor of Moscow and the Governor of the Moscow Region, 10% of employees must carry out weekly PCR testing for COVID-19 at enterprises | Carrying out is optional with t. state regulation, but allows you to understand what percentage of raboniks have a formed immunity to coronavirus infection |
| What does the PCR test show? | What does an antibody test show? |
| The presence of an infection in an active form - and, therefore, the likelihood of infection of other employees in the team | The presence of a formed immunity to coronavirus infection |
| Preparing for testing for PCR analysis | Preparing for Testing for Antibody Analysis |
| Refrain from eating, drinking, brushing teeth, rinsing for 3 hours before taking the test | Not required (you can eat and drink) |
Services and prices
PCR for COVID-19
Analysis deadline
from 8 hours
From 8 hours (with a positive result, a check by Rospotrebnadzor is carried out)
Material for analysis
RUB 740
PCR analysis (smear) from the nasopharynx and oropharynx
Cost of 1 PCR analysis
RUB 5900
Without taking into account the collection of material and departure
Antibody test
Analysis deadline
from 15minutes
A blood test for antibodies to coronavirus infection allows you to identify immunity to the disease and determine if you have had COVID-19 before
Material for analysis
RUB 1600
Finger blood
Cost of 1 analysis for antibodies
RUB 5900
Without taking into account the collection of material and departure