Acne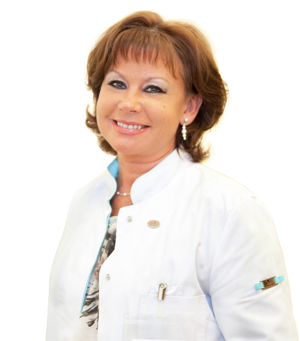 General practitioner
Olga Berezhko
Experience 36 year
Acne is a skin disorder associated with abnormal functioning of the sebaceous glands and hair follicles. It predominantly affects young people and adolescents going through the pubertal period, but can occasionally occur at a later age.
Acne symptoms
The symptoms of acne on the face are pronounced regardless of the type of rash. It is impossible not to notice them by yourself:
a number of small red bumps on the face and chest, which may have pustules;
after drying and dying off, this rash leaves a dark brown pigmentation on the spot, often with small scars on the skin;
increased sebum secretion;
facial skin has an excessively oily sheen;
hair on the head becomes greasy after a day or a day and a half after washing.
If you do not pay attention to the signs of this stage, then later acne increases in size and begins to spread over a larger area, moving to your chest and back. These formations leave behind considerable scarring.
Rash causes
The causes of acne depend on a number of indicators. The most common among them are the following:
lipid metabolism disorder;
an increase in Cutibacterium acnes and increased sebaceous gland activity;
hormonal imbalance, which increases the amount of sebum secreted;
hereditary factor;
skin hyperkeratosis;
gastrointestinal diseases;
failure to follow proper hygiene rules, squeezing pimples.
Possible complications
Often people think about how to remove acne, not immediately, but only after the skin starts to have complications. There are two types of complications:
the severe form - at least 20-40 pimples, closed and open comedones, increased skin lumpiness. Special therapy is required;
the extremely severe form - it is characterised by an unusually large number of pimples, nodules and papules. It needs serious treatment for acne.
When should you consult a specialist
The skin condition can be seen by a dermatologist at any stage of the development of subcutaneous acne. However, if the complicated forms described above have occurred, this should be done urgently. It is important to find a professional who will look at the problem holistically, as it is often more important to find the cause of the acne than to temporarily get rid of the external problem.
These specialists are based at JSC "Medicina" (Academician Roytberg clinic), which is located in the centre of Moscow at the address: 2nd Tverskoy-Yamskoy Lane, house 10.The following underground stations are close to the clinic: "Mayakovskaya", "Chekhovskaya", "Novoslobodskaya" and "Tverskaya".
The appointments are run by dermatologists and cosmetologists, who take a personalised approach to selecting the tests needed and designing a treatment regimen for acne on the face, chest and back. You can make an appointment by calling us 24 hours a day at +7 (495) 845-39-61 or using the feedback form on the clinic's website https://en.medicina.ru/.
Acne treatment
Acne is always treated as part of a complex treatment and it is primarily aimed at preventing the formation of new rashes. The doctor therefore prescribes preparations for self-care.
The already-formed subcutaneous pimples should then be removed by means of special comedolytic preparations against acne. In addition, any patient will be treated with products that are aimed at reducing sebum secretion. These can be hormonal or retinol-based products.
The treatment of acne in adolescents is always accompanied by the removal of severe inflammation, for which internal and external antibacterial acne medication is prescribed.
In the process of treating external acne, it is mandatory to search for the main cause of acne. Once it is found, the appropriate therapy is carried out. For example, if the problem is caused by faults in the gastrointestinal system, it is imperative that these are corrected.
Facial acne often leaves behind unattractive marks, reducing self-confidence and leading to complexes. This is why scars and blemishes are removed cosmetically with laser therapy, cryotherapy and dermabrasion.
Acne prophylaxis
Today, there are a number of techniques that are used to effectively treat any stage of acne. If you don't leave this situation to chance and follow all the recommendations of a specialist, they will disappear quite quickly, along with the marks they leave behind.
However, there are a number of simple preventive rules that should be followed in the fight for clean and healthy skin.
Try not to touch your face with your hands during the day. This is especially true if you are in a public place and have not washed your hands for more than half an hour.
Never squeeze out blackheads and acne: otherwise you risk getting enlarged pores and an infection inside.
If you are looking for an answer to the question of how to get rid of acne on your face, don't waste time surfing the internet and go straight to an experienced professional.
Don't ignore related illnesses that can cause severe facial acne.
Follow a healthy diet, do not abuse junk food, sweets, alcoholic beverages.
Don't ignore clean water: drink at least two litres of non-carbonated and non-sweet water a day.