Intercostal neuralgia in adults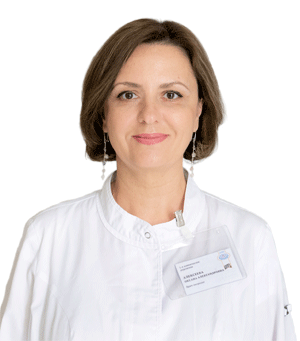 Pain Management Center
Alekseeva Oksana
Experience 22 year
Physician, highest qualification category, member of the European Association of Neurologists, the Russian Interregional Society for the Study of Pain (ROIB), the Association for Interdisciplinary Medicine. Has experience in hospital and polyclinic service. Has seven publications on neurology.
If you feel pain in the intercostal space, which often manifests itself in the lateral location along the passage of the nerve, then this suggests that you need to consult a specialist. The thing is that this indicates the presence of intercostal neuralgia.
By itself, this is a collective term that implies certain pain conditions that are present in the chest area. In a professional environment, this ailment is called thoracalgia. It may be accompanied by other unpleasant sensations that cause discomfort (burning sensations, local numbness, etc.).
The most common left intercostal neuralgia. Often appears as a result of pathological conditions, damage to all kinds of internal organs and systems. But, before starting treatment, it is necessary to understand how intercostal neuralgia manifests itself and diagnose the disease itself.
Symptoms and signs of intercostal neuralgia
There are certain symptoms of intercostal neuralgia. But there are many sources.
The symptoms of intercostal neuralgia are pain sensations of a different nature:
paroxysmal;
Stupid and monotonous;
having the ability to increase when coughing;
becoming sharper with movements and deep breaths.
In men and women, a symptom of intercostal neuralgia can be severe pain when pressing on a specific location. Intercostal neuralgia often makes itself felt during pregnancy. This is due to significant changes in the woman's body, which are accompanied by the expansion of the abdominal and thoracic regions.
Sometimes the temperature may rise with intercostal neuralgia. And this is how intercostal neuralgia makes itself felt in women and in men.
Causes of occurrence and development
The main reasons (sources) include:
external factors (poisoning with medications or heavy metals);
internal intoxication.
The latter are most often manifested as a result of certain diseases that affect adjacent organs and tissues. Often it can be pleurisy, diseases of the spine, etc.
Intercostal neuralgia can be caused by:
metabolic disease;
hypoxia of the nervous tissue;
anemia;
diabetes;
hepatitis;
violation of the absorption of B vitamins;
atherosclerosis;
hypertension.
Alcohol intoxication can also cause intercostal neuralgia. Already existing pathologies of internal organs can affect the development of the disease. It should be understood that only a specialist knows how to cure intercostal neuralgia without harming health. You should not try to self-medicate, because this can only aggravate the situation.
But we will talk about how to treat intercostal neuralgia a little later. In the meantime, we present another list of the most common causes and signs of intercostal neuralgia:
back injuries (in this case, intercostal neuralgia from the back manifests itself);
transferred infectious diseases;
weakened immunity;
malignant neoplasms in the lungs (both left and right intercostal neuralgia may appear);
oncology of the pleura;
cardiovascular pathologies (in this case, intercostal neuralgia develops on the left side);
hypothermia of the body (often the cause of the development of intercostal neuralgia);
hormonal disorders.
Complications
You cannot ignore the attacks of intercostal neuralgia, drowning out the pain with painkillers, because this provokes the development of more severe forms of the disease, which can also spread to other internal organs. It is important to know that acute intercostal neuralgia can be confused with other more serious diseases: heart failure, gastric ulcer, pleurisy and pneumonia. Therefore, before starting treatment for intercostal thoracic neuralgia, the likelihood of these pathologies should be excluded.
When to see a doctor
At the first symptoms, you should immediately contact the appropriate specialist. Regardless of whether intercostal neuralgia on the right or on the left makes itself felt, it is imperative to make an appointment with a doctor. This is the specialization of the neurologist. In some cases, complex therapy is carried out together with a cardiologist, a therapist (pulmonologist, gastroenterologist).
Specialists carry out diagnostics, and also prescribe drugs for the treatment of intercostal neuralgia. If you are looking for a highly qualified specialist in the center of Moscow, then we recommend contacting JSC "Medicine" (Academician Roitberg's clinic). It is located in the central district, at the address: 2nd Tverskoy-Yamskaya lane 10 (not far from the Mayakovskaya, Belorusskaya, Novoslobodskaya, Tverskaya, Chekhovskaya metro stations).
Diagnosis of intercostal neuralgia
Before proceeding with the treatment of intercostal neuralgia, the disease itself should be diagnosed. This process consists of the following steps:
external examination and palpation;
chest fluoroscopy;
functional diagnostics of the heart;
EGDS;
MRI.
Doctors approach the signs of intercostal neuralgia in the region of the heart with special care, since there are all the signs of heart disease.
Experts give all the necessary recommendations on how to relieve pain in intercostal neuralgia. A course of treatment is prescribed.
Treatment
Symptomatic and pathogenetic treatment of intercostal neuralgia is used. The most effective methods are:
moxa therapy;
Exercise therapy;
spinal traction;
pharmacopuncture;
massage.
Doctors determine how to treat intercostal neuralgia on a case-by-case basis. Because the left intercostal neuralgia and the intercostal neuralgia on the right have their own characteristics. After all, the nerve endings that make themselves felt affect certain internal organs.
In severe cases, medication is prescribed for intercostal neuralgia. Regardless of the degree of manifestation of pain and the development of the disease, the doctor prescribes a special ointment for intercostal neuralgia. It is not recommended to purchase such funds on your own, since it is the doctor who knows which drug will most accurately cope with the task in each specific case. Some patients may be prescribed injections for intercostal neuralgia.
Prevention
In order not to think about what to do with intercostal neuralgia, you should try to avoid the manifestation of this ailment. For this, there are preventive measures. Watch your posture, avoid hypothermia and drafts, do not lift heavily heavy objects. It is recommended to do light gymnastics, eat right, avoid mono-diets and fasting. A great solution would be regular massage, as well as taking B vitamins.
How to make an appointment with a neurologist
If you are looking for a specialist in the center of Moscow, then contact Medicina JSC (Academician Roitberg's clinic). Highly qualified doctors work here.
To make an appointment with a neurologist, therapist or cardiologist at the Central Administrative District, you should fill out a special form posted on the website. You can also get an appointment by calling the phone number: +7 (495) 995-00-33.
We are located in the Central Administrative District, at the address: 2nd Tverskoy-Yamskaya per 10 (not far from the metro station Mayakovskaya, metro Belorusskaya, metro Novoslobodskaya, metro Tverskaya, metro Chekhovskaya).