The best doctors according to the ranking for the 3rd quarter of 2018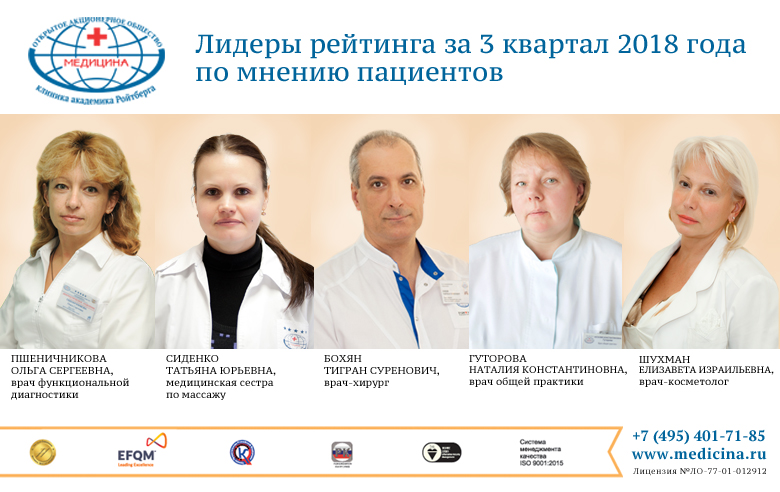 The best doctors according to the ranking for the 3rd quarter of 2018
The third quarter has come to an end. And this means that the best doctors of JSC "Medicina" Clinic (Professor Roytberg Clinic), who received the largest number of positive reviews from patients, have been determined again!
The following specialists of the clinic were noted with deserved high marks for work according to the results of the ranking for the 3rd quarter of 2018:
Shukhman Elizaveta Izraevna, cosmetologist;

Sidenko Tatiana Yurievna, massage nurse;

Bokhyan Tigran Surenovich, surgeon;

Gutorova Natalia Konstantinovna, general practitioner;

Olga Sergeevna Pshenichnikova, doctor of functional diagnostics.
Congratulations!