Body Tite radiofrequency liposuction
Procedure old Body Tite, also known as radiofrequency liposuction - is a great way to correction without diet and exercise. It allows not only to quickly get rid of subcutaneous fat, but also to remove processed adipocytes from the body.
Body Tite (RF-liposuction) is the effect of radio-frequency energy flows on the subcutaneous fat. It melts when heated and turns into an emulsion. After losing weight and some fat removal procedures, the skin usually sags, but radio frequency liposuction tightens it up, creating a beautiful figure. The lifting effect is achieved by the contraction of collagen fibers in the middle layer of the epidermis.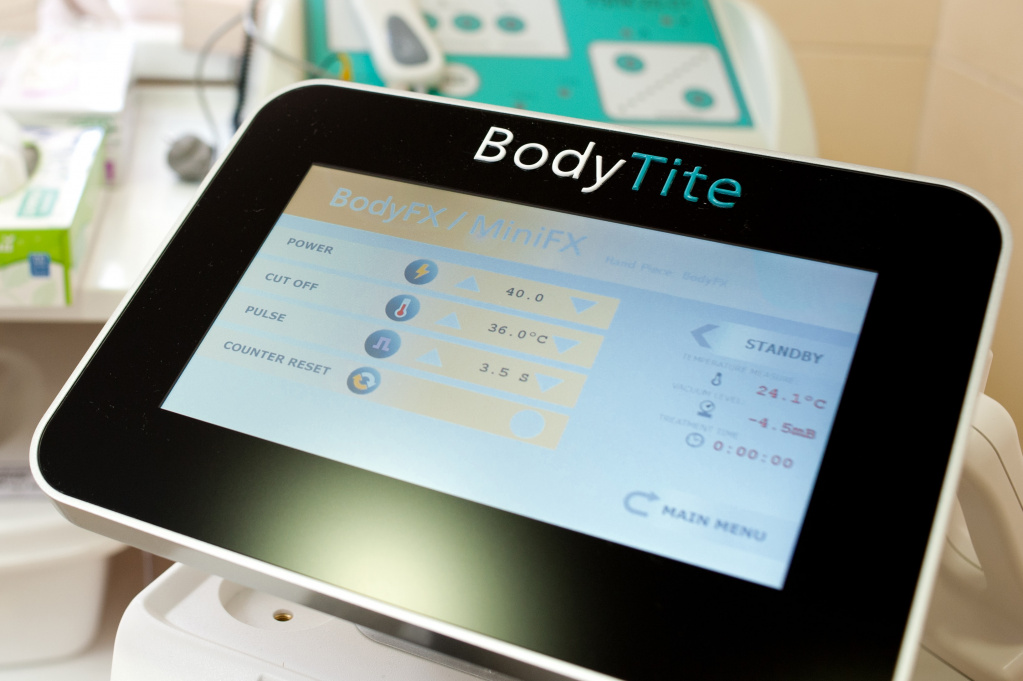 Indications:
excess body fat;
disproportionate figure;
uneven skin;
the first signs of aging;
cellulite;
stretch marks.
Body Tite radiofrequency liposuction is applied both throughout the body and in selected areas. The procedure allows you to correct any problem area. RF energy achieves a triple effect:
removal of excess fat in a problem area;
getting rid of cellulite;
tightening the skin.
Liposuction also promotes skin rejuvenation, so the procedure is often used on the face to correct the oval:
getting rid of a double chin;
wing braces ;
the formation of a clearer and more attractive face contour;
fight the first signs of aging.
It has a minimum of contraindications and is well tolerated. After passing the procedure, no traces remain. Also RF-liposuction effectively removes fat folds. After the first procedure, you are guaranteed a quick and lasting result.
How is radiofrequency liposuction performed?
Results
Body Tite radiofrequency liposuction has a guaranteed fast and visible effect. The first result from the procedure can be assessed immediately, but it is revealed as much as possible after 1-3 months. During a short rehabilitation period, the patient needs to wear compression garments for several days. Depending on where the procedure was applied, it may not be required. It is advisable to additionally support the skin with lymphatic drainage, water or manual massage, physiotherapy sessions.
Liposuction is carried out by highly qualified specialists of JSC "Medicine" (clinic of Academician Roytberg). With a wealth of experience and professional skills, you are guaranteed excellent results. Our doctors will perform radiofrequency liposuction as efficiently as possible, in compliance with international quality standards for medical care. We care about your safety and health.
Doctors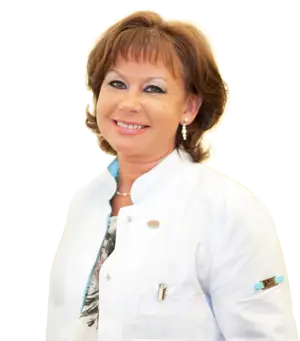 General practitioner
Experience 37 year
Board Certified General Practitioner (Highest Category), member of the Russian Scientific Medical Society of Internal Medicine
To make an appointment
Pricelist