Computed tomography of the lungs
Computed tomography (CT) of the lungs is a non-invasive X-ray examination, with the help of which layer-by-layer images of the tissues of the respiratory organs, arteries, bronchi and the structure of the mediastinum are obtained. The thickness of each layer is up to 1 mm. The procedure delivers a low dose of radiation to the patient, so it can be performed multiple times throughout the year.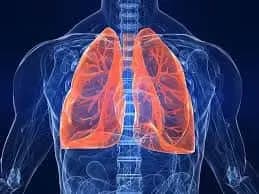 In the radiology department of the clinic of Medicina JSC, the CT scan method helps specialists to determine pathological changes in the lungs at the early stages of screening for cancer and other diseases: tumors, neoplasms, tuberculosis, sarcoidosis or acute inflammatory processes.
Cost
| | |
| --- | --- |
| Name | Price (RUB) |
| Low-dose CT of the lungs | 18390 |
| Computed tomography of the chest with contrast | 29 800 |
| CT of the chest cavity | 19 360 |
| Computed tomography of the mediastinum | 19 360 |
| CT aortography (thorax) | 22 600 |
| CT aortography (thoracic and abdominal) | 31 900 |
| Computed tomographic angiography of pulmonary vessels | 22 600 |
| Printout of CT scan, radiography | 2 060 |
Indications and contraindications
The doctor prescribes a CT scan of the lungs, when an ordinary X-rays can not give the desired results. Computed tomography is used in the following cases:
to detect cysts, abscesses, cancer tumors;
in the diagnosis of lesions of the respiratory organs: pneumonia, hypoplasia, emphysema, bronchitis and other diseases;
with suspected chest injury;
to clarify the diagnosis;
in preparation for surgery on the lungs and mediastinal organs;
to track the results of treatment therapy;
in congenital abnormalities of the structures of the bronchopulmonary system.
To increase the information content of the images and analysis for disease patterns, CT with angiography is performed. Iodine-containing preparation in the form of contrast is injected intravenously, and is distributed through the vessels, condensing in foci of inflammation.
Before diagnosing, it is necessary to consult a doctor and inform the characteristics of your own body, since the procedure has the following contraindications:
pregnancy and lactation;
renal failure, diabetes mellitus (if carried CT contrast agent);
allergic reactions to iodine-containing drugs;
inability to maintain a static state during the study;
body weight over 120 kg.
Computed tomography of the lungs without contrast does not require preparatory measures. When examining blood vessels with obtaining an angiogram, the diagnosis is carried out on an empty stomach.
Sign up for a CT scan of the lungs at the OA «Medicina» clinic by phone in Moscow +7 (495) 775-73-60.
Doctors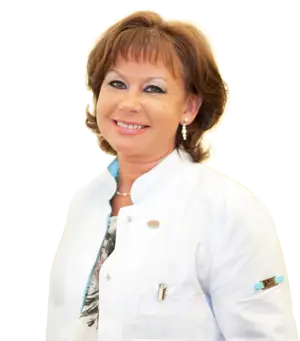 General practitioner
Experience 37 year
Board Certified General Practitioner (Highest Category), member of the Russian Scientific Medical Society of Internal Medicine
To make an appointment