Esophagogastroduodenoscopy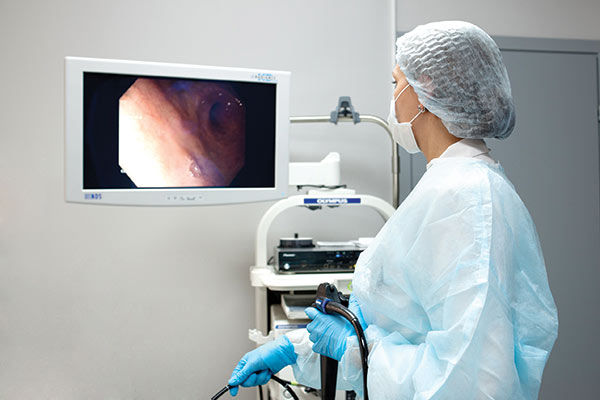 Esophagogastroduodenoscopy is a diagnostic procedure during which a specialist examines the upper gastrointestinal tract, esophagus, and the initial part of the duodenum. The inspection is carried out using special equipment.
Esophagogastroduodenoscopy is used for a detailed study of the stomach and intestinal mucosa. This examination method is used in case of suspicion of pathology of these organs (for example, an ulcer, the presence of polyps, etc.). Also, the doctor may prescribe an examination as an additional analysis for other diseases.
Indications
Esophagogastroduodenoscopy is performed if there is a suspicion of the presence of any intestinal diseases. It is indicated for suspected diseases such as:
bleeding in the gastrointestinal tract;
preparation for the operation;
ulcers;
the presence of polyps;
detection of tumors;
the presence of foreign bodies;
erosion.
This type of examination is safe and very convenient, and often helps to avoid complex operations.
Contraindications
EGDS cannot be done if there are contraindications. These include:
pulmonary insufficiency;
angina pectoris, severe heart disease;
mental illness;
burns of the esophagus;
aortic aneurysm;
hemophilia;
nodes in the thyroid gland;
epilepsy;
active form of tuberculosis;
acute heart attack or stroke;
colds, SARS.
If it is impossible to make EGDS, other diagnostic methods are used. When the probe is inserted for medicinal purposes, lidocaine is used to relieve discomfort. If the patient has a negative reaction to the drug, another method of analysis is selected. Our specialists check the patient for contraindications and only after that they prescribe the procedure.
Symptoms for EGDS
The appointment of this diagnostic procedure is carried out in the event of symptoms indicating a violation of the gastrointestinal tract; this is:
nausea;
vomiting;
stomachache;
persistent heartburn;
bleeding;
abdominal pain;
difficulty swallowing.
How is esophagogastroduodenoscopy in the clinic of JSC "Medicine"
Esophagogastroduodenoscopy takes place in this way:
The apparatus is inserted through a special mouthpiece, which the patient holds in his teeth.
The tube enters the oral cavity, esophagus, stomach, duodenum 12 sequentially.
The patient should lie on the left side.
EGDS is carried out strictly on an empty stomach, no food should be consumed for 10 hours.
The procedure takes a few minutes, if a biopsy is performed, a little longer.
There are practically no negative consequences, EGDS is painless, but there may be slight discomfort.
Doctors
EGDS is carried out by experienced specialists, modern equipment is used. The process will be fast and safe.
You can take an examination in our clinic. We are located in Moscow, near the Mayakovskaya metro station. Call us to find out the cost, other details and make an appointment.
Doctors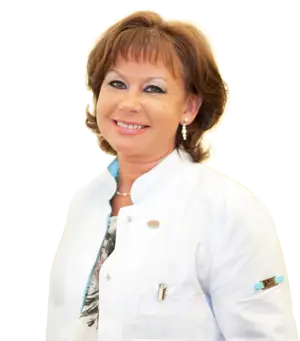 General practitioner
Experience 37 year
Board Certified General Practitioner (Highest Category), member of the Russian Scientific Medical Society of Internal Medicine
To make an appointment
Pricelist