MRI of the brain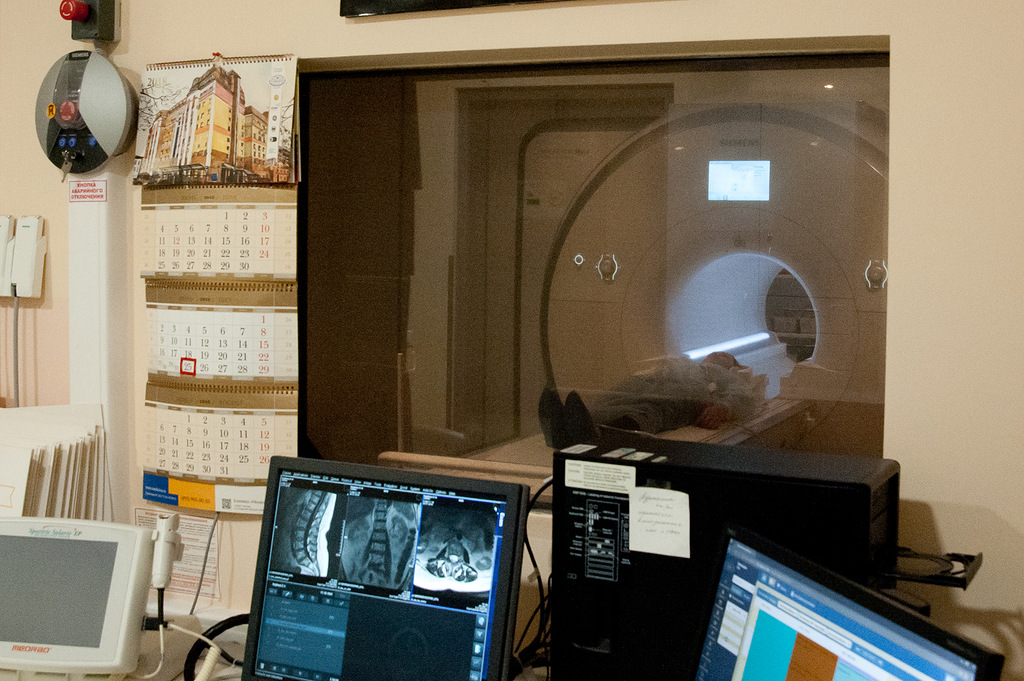 In the clinic «Medicina» there is an opportunity for affordable funds to do magnetic resonance imaging. Also at the institution, you can find out about additional services and costs. Doctors will tell you who can have a brain MRI, and who has contraindications for scanning with or without contrast. To sign up for a scan, just call the medical center - we provide this service around the clock.
Magnetic resonance imaging of the brain, or MRI, is an easy way to examine the structure of a single part of the body. Doctors prescribe this procedure to prevent complications after major head surgery. It is also recommended to do MRI after detecting pathologies and disorders of a different nature. This method of obtaining tomographic medical images for the study of internal organs and tissues is in great demand when receiving injuries and injuries to the head.
In the clinic of Academician Roytberg «Medicina» there is an opportunity to do magnetic resonance imaging at affordable prices. The department is equipped with modern technologies with a capacity of three Tesla.
Preparing and performing an MRI brain scan
It is recommended to remove all metal products, jewelry before the procedure and inform the doctor in advance about the tattoo. Typically, an MRA scan of the brain and inner ear takes no more than half an hour. You need to be prepared that the equipment is noisy, but for this, patients can use special headphones or earplugs.
In some cases, your doctor may inject a special contrast agent to make the screen clear. This method of completing the procedure is used to detect tumors at different stages and vessels.
Indications and contraindications for brain MRI
The specialist prescribes an MRI procedure for the following diseases:
headaches;
noises in the head, dizziness, and fainting;
with dementia;
brain trauma;
acute violation of the blood supply to the brain;
chronic autoimmune disease;
a sudden increase in blood pressure with neurovascular and humoral disorders;
diagnosis of cancer, aneurysm.
MRI is often recommended for those undergoing treatment to learn about the effectiveness of a particular method.
But this test has its limitations:
Pregnancy, feeding. The fact is that any intervention can lead to complications.
Presence of metal jewelry or braces. In this case, the tomography may show incorrect results.
Phobia of closed or tight spaces. The doctor can carry out the procedure with an open circuit, but with one condition - the patient must agree to the forced sleep phase.
Large weight, over 130 kg.
Schizophrenia.
Brain MRI with contrast may be canceled for the following reasons:
breastfeeding, pregnancy;
dehydration, toxicosis;
problems with kidney function;
chronic airway inflammation;
incorrect work of the cardiovascular system;
allergy to certain types of drugs.
It is worth noting that magnetic resonance imaging can be performed in any quantity since it does not have radiation exposure. If you complete this procedure promptly, you can avoid complications with the body. In this case, MRI gives a complete picture of the development of the disease.
You can find out about the cost of a brain MRI at the clinic «Medicina». You can sign up for a procedure at the medical center and undergo a full examination right now. To do this, it is enough to call by phone and receive reliable information about the service. The medical center works around the clock.
Sign up for a brain MRI at «Medicina» JSC in Moscow at any time convenient for you. Call us by phone: +7 (495) 775-73-60 and get detailed information about the session. Our medical center is open seven days a week.
Doctors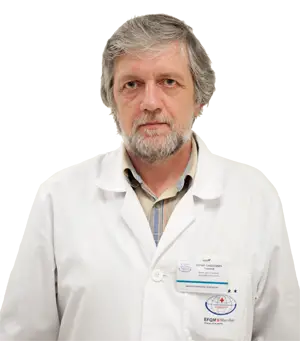 MR imaging (MRI), SPECT
Experience 44 year
Board certified physician (Highest Category in Radiology), member of the European Society of Radiology
To make an appointment
Pricelist