MRI of the foot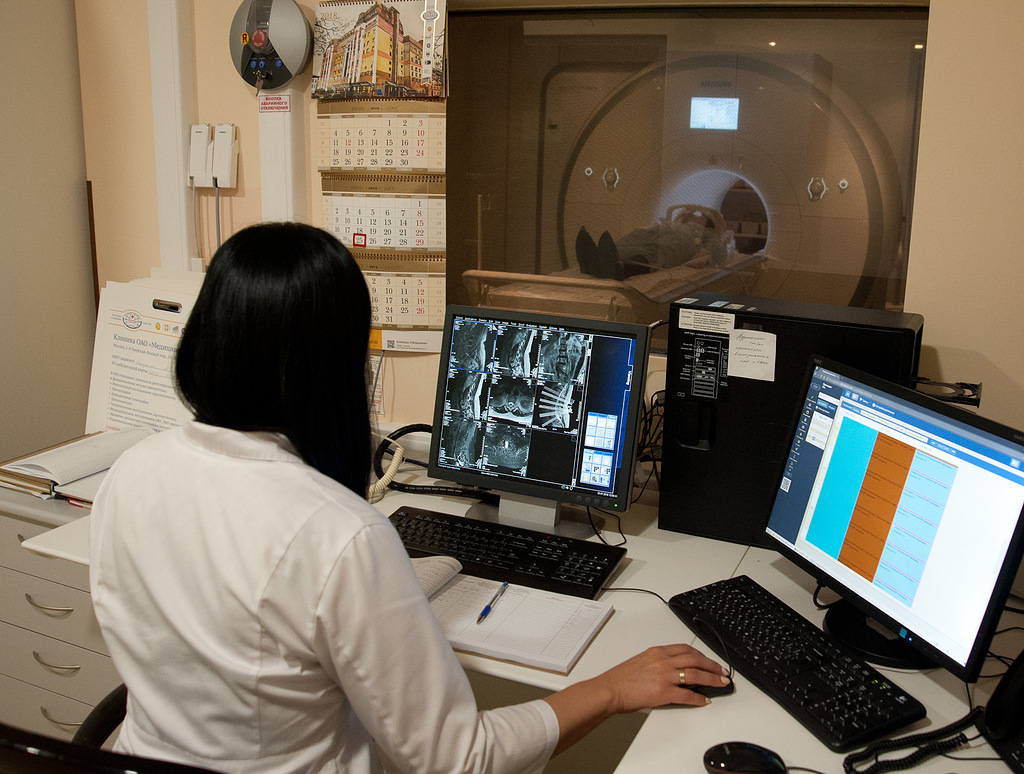 Magnetic resonance imaging of the foot is a method of obtaining a layer-by-layer image of the tissues of the foot and small joints. MRI is used mainly after injuries or for a more detailed study of this area before surgical treatment.
The power of the MRI apparatus in the Medicina clinic is 3 Tesla. The research is conducted around the clock.
Features of MRI of the foot
MRI visualizes all structures of the foot and partially - the ankle joint. Basically, this technique is used for closed fractures, tumor-like processes, when pathology is difficult to detect visually or using X-ray. MRI allows you to detect curvatures, developmental abnormalities, impaired blood flow in the vessels that feed the tissues of the foot, and foreign objects.
The magnetic resonance technique is in demand for complex injuries, with traumatization of blood vessels, nerves, and multiple associated pathologies. This diagnostic method is often used before operations carried out after serious injuries, with the formation of cicatricial deformities and the appearance of limitation of joint mobility.
Indications for MRI of the foot:
flat feet, hallux valgus;
foot injuries;
inflammatory processes;
the presence of foreign bodies of non-metallic origin;
gross cicatricial changes in the tissues of the foot, complications after the healing of deep wounds and cuts;
thrombosis of the vessels of the foot;
circulatory disorders;
sprains and dislocations;
arthritis, arthrosis;
swelling of the foot;
control of treatment, preparation for surgery on the joints of the foot;
abscesses.
Contraindications to MRI of the foot
Magneto -resonant imaging is performed without any preparation. The procedure takes 20-40 minutes. An open MRI may be indicated for people with a fear of confined spaces (claustrophobia). It is also permissible to conduct a study in a state of medical sleep.
MRI is contraindicated in patients with implanted metal structures in the body (braces, pacemakers). Under the influence of an electromagnetic field, the metal can heat up and cause tissue burns. Contrast MRI is not performed for women during pregnancy and breastfeeding, as well as for patients with renal failure and decompensated diabetes mellitus. Non-contrast MRI is safe and can be used even during pregnancy if there is no threat of miscarriage or premature birth.
Price