SPA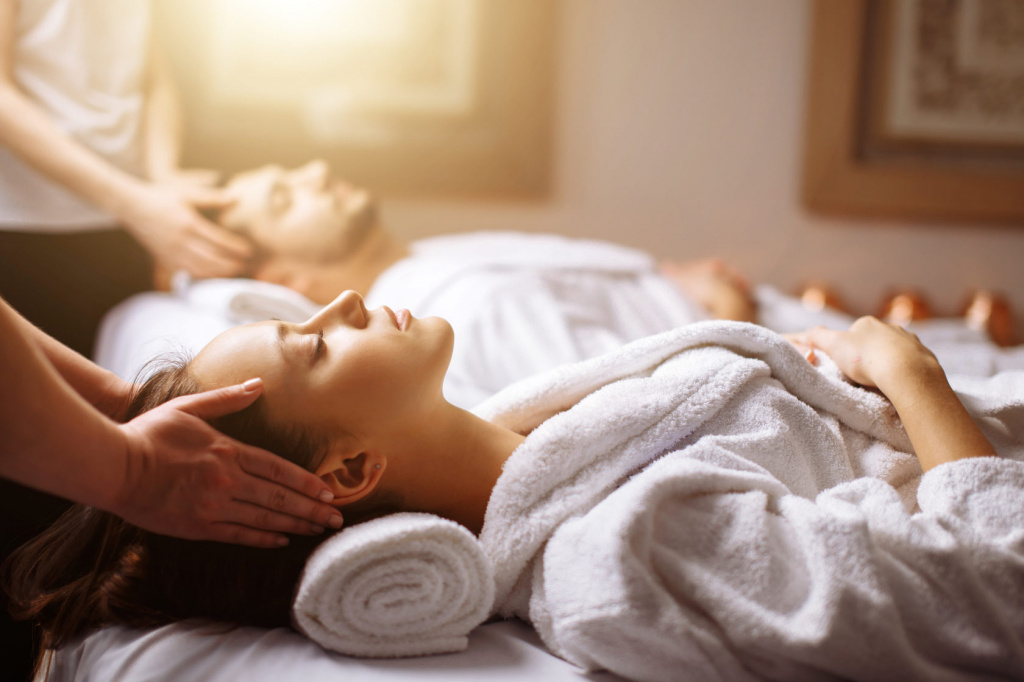 Spa procedures include specially developed wellness and anti-ageing programs. At JSC "Medicina" Clinic in Moscow you can get different spa procedures such as oil massage, hydromassage, anti-cellulite therapy, thalassotherapy and other services for complete relaxation.
Introduction to the topic
At JSC "Medicina" (Academician Roytberg Clinic), patients are offered a list of services that combine progressive Wellness technologies and medical facilities. Thanks to the comprehensive approach, you will get maximum efficiency and regain your health. Treatment courses are selected individually by our cosmetologists depending on the indications. Cosmetologists use advanced products and innovative equipment for rejuvenation and relaxation.
How are our spa services carried out?
At our clinic, you can schedule an appointment for a variety of spa services, which are conducted with modern equipment using international cutting edge experience. We offer different programs for:
hair: hot wrap, mineralisation to enhance growth, lamination;
face: anti-ageing care, scrubs, masks, peels, apparatus techniques;
hands: paraffin therapy, baths, massage;
legs: anti-edematous procedures, varicose vein treatments, wraps;
body: peels, wraps, baths, massages;
comprehensive spa services that allow you to relax and enjoy total body care.
The aim of modern spa care is to rejuvenate the body, revitalize, detoxify, enhance the skin and activate skin cell regeneration.
Indications for spa services
Spa services are indicated for the following conditions:
general skin ageing and loss of skin tone;
extra weight;
musculoskeletal disorders;
nervous diseases;
diseases of the genitourinary and gynecological system;
overexhaustion, depression, stress;
general body tiredness.
Contraindications
Our doctor will consult you before making an appointment for spa services. Contraindications for such procedures include:
pregnancy in all trimesters;
cancerous tumours;
poor blood clotting;
individual hypersensitivity to the components and agents used;
infectious and viral diseases;
kidney, liver and heart disorders;
epilepsy;
mental disorders.
Doctors who provide spa services
Spa services at JSC "Medicina" are provided by qualified cosmetologists after consulting a doctor and undergoing tests if necessary. Before each procedure, the client's intolerance to products is ascertained to ensure maximum effectiveness and safety of the treatment.
Advantages of treatment at JSC "Medicina"
An undoubted advantage of the services at our clinic is the use of safe and effective cosmetics from international manufacturers, as well as reliable equipment. We provide a personalised approach to our clients and safety through the use of up-to-date apparatuses.
At JSC "Medicina" (Academician Roytberg Clinic) there are qualified doctors who will take into account contraindications and prescribe suitable procedures, which will be carried out in a relaxed and comfortable atmosphere.
Prices
You can check the cost of procedures by telephone or from our price list, which indicates all prices for consultations and individual spa services. At the first appointment, the doctor will decide on the feasibility of specific procedures.