Ultrasonic scanning in home settings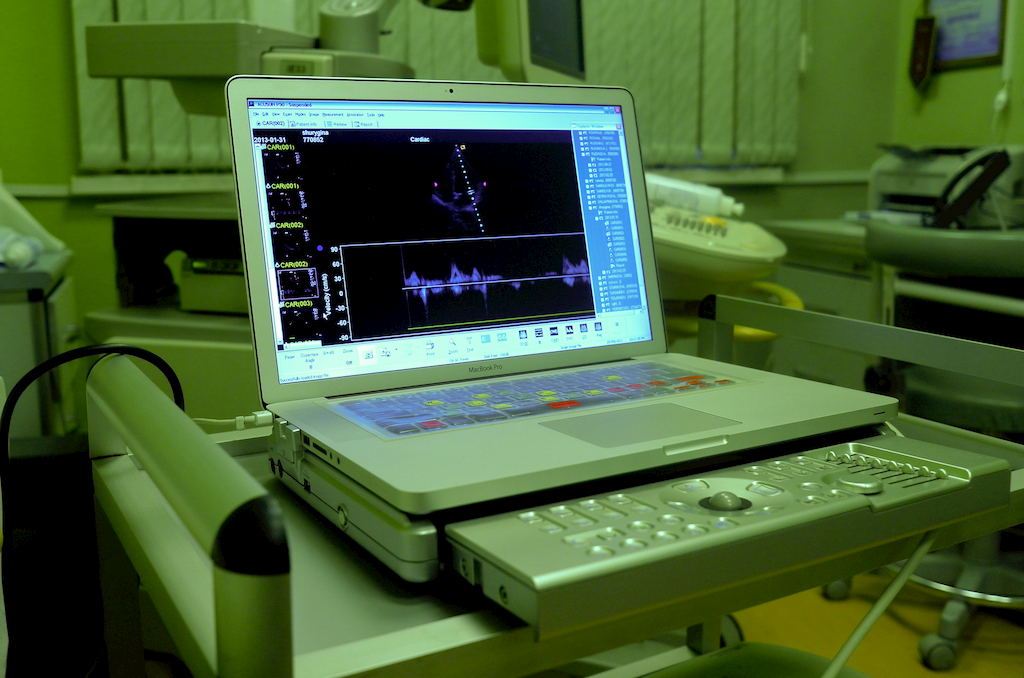 Ultrasound examination is widely used in absolutely all branches of medicine. It allows you to examine in detail most of the internal organs, identify diseases and monitor the effectiveness of therapeutic measures. Ultrasound diagnostics is performed for all patients, regardless of age and health status.
The method of using ultrasonic waves does not have a negative effect on human health, unlike X-ray diagnostics. It has been successfully used in the neonatal period, helping pediatricians examine young children. In terms of information content and safety, ultrasound is not inferior to any type of research.
Today, ultrasound at home is available for diagnostics for non-transportable patients or people in a weakened state. This service is extremely popular with people with disabilities, pregnant women, parents of small children and just very busy people. Not every patient can find time to visit doctors and wait in queues. But still, in most cases, home ultrasound is used by patients with temporary physical limitations.
What organs can be examined using ultrasound at home?
Ultrasound at home is carried out by medical organizations that have permission for such activities. Modern ultrasound equipment is easily transported today, making it possible to examine the elderly, the disabled and people who have suffered acute cardiovascular disorders.
Using ultrasound at home, you can examine:
liver;
spleen;
mammary gland;
gallbladder;
pancreas;
organs of the small pelvis;
the prostate gland;
the thyroid gland;
brain of a newborn
a heart
vessels
Each type of research requires prior consultation with a doctor. Some of the diagnostic methods are carried out only after some preparation. Ultrasounds of the genitourinary system and pelvic organs usually require pre-filling of the bladder. Ultrasound of the abdominal organs - following a short-term diet and cleansing the intestines. The doctor will tell you about all the intricacies of preparing for an ultrasound scan. Compliance with medical recommendations guarantees the reliability of the diagnostic data obtained.
After the examination, patients receive all the necessary documentation. It records the diagnostic results. If necessary, consultative services are provided, a list of medicines and medical measures is assigned.
Price