Joint ultrasound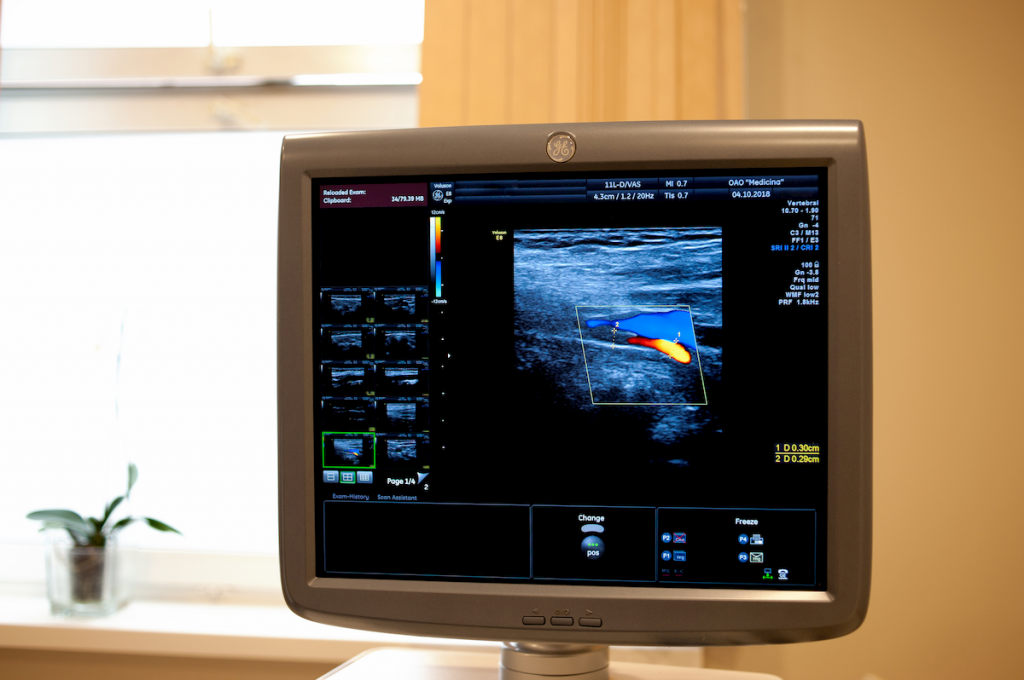 Ultrasound of joints is performed to detect abnormalities in the structure of connective structures: cartilage tissue, muscles, ligaments, and blood vessels. At Medicina Roytberg's Clinic JSC, you can undergo an examination that will allow you to recognize many diseases without harm to the body.
Features of joint ultrasound
Ultrasound of joints, including laps, differs from other examinations in safety, painlessness, and information content. Also, the research method has a lot of advantages:
speed of diagnostics;
lack of radiation;
non-invasiveness;
diagnostic accuracy;
the ability to conduct multiple studies;
there is no special preparation for the procedure;
lack of contraindications.
The doctor may refer the patient to such a test in the following cases:
Diagnosis and monitoring of rheumatic diseases;
Examination for suspected osteoporosis, arthrosis, rheumatoid arthritis;
Suspicion of dysplasia of the hip joint of the child immediately after birth;
Diagnostics of occupational pathologies in surgeons, musicians, athletes, etc.
There are no absolute contraindications to joint ultrasound. Exceptions are cases of the patient's mentally unstable condition, as well as the inability to remain motionless for a long time.
It is not recommended to perform an ultrasound examination after any injection into the joints. Postpone the inspection for at least 5 hours after the introduction. Test results can be obtained immediately after the procedure.
Sign up for an ultrasound examination of the joints at our clinic by phone +7 (495) 775-73-60.
Doctors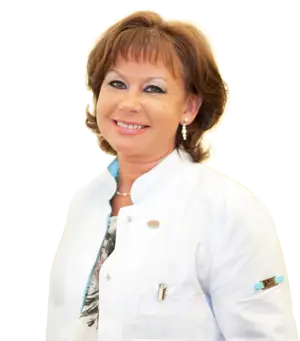 General practitioner
Experience 37 year
Board Certified General Practitioner (Highest Category), member of the Russian Scientific Medical Society of Internal Medicine
To make an appointment
Pricelist