The best doctors in the ranking for the 4th quarter of 2018
On the eve of the New Year, the results of the quarterly rating of doctors of JSC "Medicina" Clinic (Professor Roytberg Clinic), who received the largest number of positive reviews from patients, were summed up!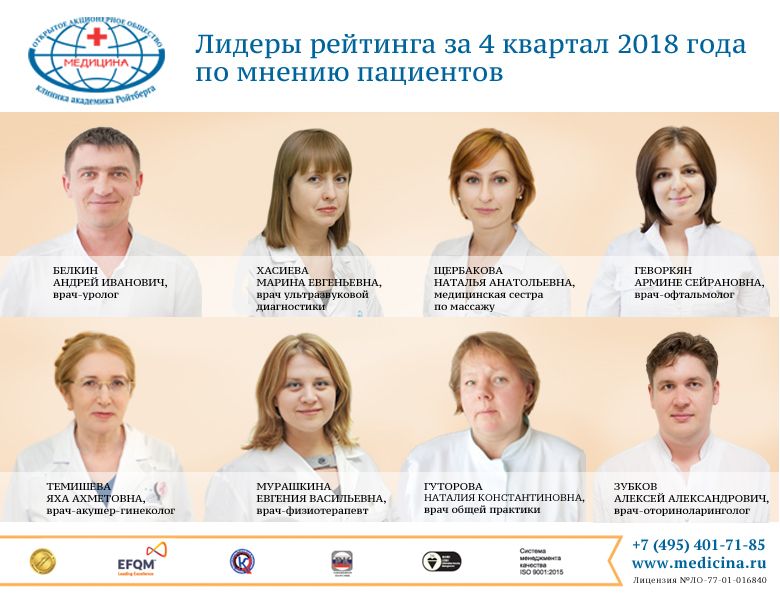 The best doctors according to the ranking of the official website of the clinic of JSC "Medicine" and the mobile application in the IV quarter of 2018 were:
Belkin Andrey Ivanovich, urologist;

Khasieva Marina Evgenievna, doctor of ultrasound diagnostics;

Murashkina Evgeniya Vasilievna, physiotherapist;

Armine Seyranovna Gevorkyan, ophthalmologist with vast experience in treating barley in the eye;

Alexey A. Zubkov, otorhinolaryngologist;

Gutorova Natalia Konstantinovna, general practitioner;

Yakha Akhmetovna Temisheva, obstetrician-gynecologist;

Scherbakova Natalya Anatolyevna, massage nurse.
Congratulations!